Where I've Been…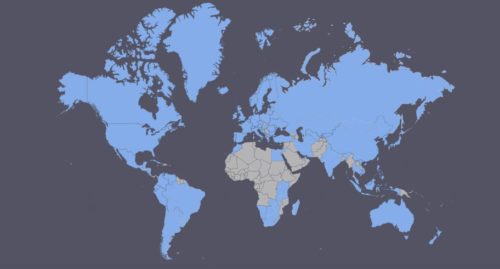 I've visited more than 100 countries. I collected 100 of my favorite travel photos. Some travel recommendations.

A Brief History of My Some of My Travels

2016 Central Asia (2 months)
Kazakhstan, Kyrgyzstan, Uzbekistan, Turkmenistan
2015 Africa, UK and Singapore (3 months)
Madagascar, South Africa, Namibia, Botswana, Zambia, African Dictators, Tanzania, Uganda, Rwanda,  Morocco, Singapore
2014 Indonesia, Palau and USA
Komodo National Park, Palau (2 months)
2013 Arctic Circle to Antarctica (2 months)
Sri Lanka, Chernobyl, Greenland, Tromso (Northern Lights), Svalbard, Sailing to Antarctica, Land of the Penguins
2012 India, Nepal and Bhutan (1 month)
I visited Delhi and Agra, Varanasi and went on a jungle trek in Nepal. I flew over Mt. Everest and hiked up to the Tiger's Nest in Bhutan.
2011 The Middle East and South America (2 months)
UAE, Jordan, Israel, Colombia (including a trek to the Lost City), Peru and Easter Island.
2010 Japan, China and North Korea (1 month)
I visited some places in Japan I hadn't seen before, such as Battleship Island and Nokogiriyama.  I had a couple of days in China, then I went for a week-long tour in North Korea.  There are a few travel companies that offer tours of this strange and isolated country.  One of the highlights was visiting the Mass Games.
Everything You Wanted to Know About North Korea But Were Afraid to Ask
2009 Asia and Eastern Europe (3 months)
Eastern Europe 2009
I flew from Australia to Osaka and visited friends in Japan.  Then I took the ferry to China.  I travelled through China and then took the Trans-Mongolian train through Mongolia and then joined up with the Trans-Siberian.  I travelled across Russia and then spent a couple of months travelling through the Baltics and other parts of Eastern Europe.
2005-2008 Japan
I lived in Osaka for 4 years and worked as an English teacher.  During my holidays I did a lot of travelling around Japan (Hokkaido, Okinawa, Kyushu, Shikoku). I also went on short trips to nearby countries: South Korea, Malaysia, Taiwan, Philippines, Vietnam, Cambodia. Places to Visit in Japan
2004 Round the World (7 months)
I started in New Zealand, went to New Orleans for Mardi Gras, flew down to Venezuela, then across to Bolivia.  I lived in La Paz for 3 months and worked for a newspaper.  I also visited Europe, including Iceland and Malta.
2003 Latin America (2 months)
I went to Cuba for a couple of weeks, then Brazil for Carnival.
2001-2002 Round the World (9 months)
I went camping in Alaska, travelled by bus across Canada, studied Spanish in Guatemala and travelled around South America: Peru, Ecuador and the Galapagos, Argentina, Uruguay & Brazil. I visited Europe and then went to Egypt for 2 weeks.
1999 Western Europe (6 months)
My first big trip by myself.  I backpacked around Western Europe, travelling by Eurrail.
1995-1996 USA (2 months)
After I finished university, a couple of friends and I travelled around the USA by train.  We started in LA and worked our way across to New York.  Then we stopped in Hawaii on the way home.
1987 Western Australian & Northern Territory (3.5 months)
My parents took my brother and I out of school for a few months and we went camping.  We drove from Melbourne to Adelaide, up to Darwin, down to Perth and back across to Melbourne.
Some Fun Things I've Done

Scuba diving at night in the Caribbean.
Ice wall climbing and kayaking out to a glacier in Alaska.
A ninja class in Japan.
Bungee jumping in Australia and New Zealand.
Hang gliding in Rio de Janiero.  We took off from a rainforested hill, flew out over the ocean and then landed on the beach.
Carnival in Rio de Janiero and Mardi Gras in New Orleans.
Skydiving and parachuting in Australia.
Got a press pass to visit the Tokyo Computer Game Show.
Salsa dancing in Cuba and tango dancing in Argentina.
White-water rafting and black-water (in a cave) tubing in New Zealand.
A homestay to study Spanish in Guatemala.
A boat cruise around the Galapagos Islands and swimming with sea lions.
A 3-day boat cruise around the Whitsunday Islands in Queensland, Australia.
Taken the train across Australia, from Perth to Sydney.
Taken the Trans-Siberian train across Russia.
Visited the monkey hot spring in Japan.
Worked for a newspaper in La Paz, Bolivia.
Hiked the Inca Trail to visit Machu Picchu in Peru.
Watched the mass games in Pyongyang, North Korea.
Went white water rafting on the Zambezi River.
Gone a trek to see the mountain gorillas in Uganda.
Some Fun Places I've Stayed

A treehouse in Olympos, Turkey.
A capsule hotel in Osaka, Japan.
A Buddhist temple in Koyasan, Japan.
A hot spring ryokan in Kinosaki, Japan.
A sailing ship hostel in Stockholm, Sweden.
A castle hostel on the edge of the Rhine River, Germany.
A tent in Alaska.
A ger camp in Mongolia.