When I heard that a Japanese company had started offering tours of Tokyo where you got to dress up as Mario and drive a go-kart through the streets of Tokyo, I knew it was something I had to try.
I hadn't driven a car for 20 years (not since I had lived at home and borrowed my parents' car), but I still have my licence. I had to get an international permit and then signed up for a 3-hour tour with MariCar. They had been in the news recently because Nintendo has launched legal action against them for copyright infringement. The company is still running their tours though.
CAUTION

MariCar is healthy recreation service that provides our customers the opportunity to ride our custom go-cart on the street.

Maricar is in no way a reflection of the game "Mario Kart".

Therefore, when riding the go-carts none of the following will be allowed:

1. No racing each other on the streets.

2. Do not throw banana peals or any other garbage on to the streets.

3. Do not throw red turtle shells or any other objects to each other.
I chose a Mario costume from their range of costumes. The karts themselves are automatic and are easy to drive. They can travel around 60kmh. When I've told people about the karts, they often assume that we drove around a track. Instead, we drove through the main streets through traffic.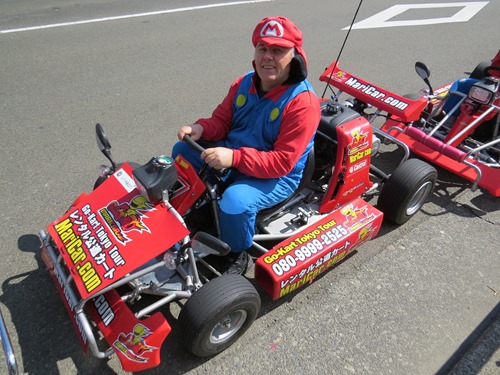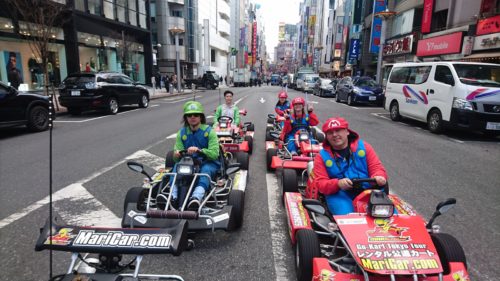 You can hire the karts and do you own trip, but unless you know Tokyo really well and have driven in Japan before, you want to do a tour. They offer a variety of tours. I chose the 3-hour one, which goes across the Rainbow Bridge, out to Tokyo Tower and through Shibuya.
Regular Price JPY 11,000/pax

Happiness Delivery Offer JPY 8,000/pax

At This course C, We will drive around the center and the bay side of Tokyo.

Beautiful sight and hi-speed driving through Rainbow bridge.

When we stop at the signal, people at the crosswalks will pause to take pictures and people waved. Many customers say "It felt like we were celebrities".

Please check the Cource MAP. You can go to Rainbow Bridge, Odaiba, Tokyo Tower, Roppongi, Shibuya

** Happiness Delivery Offer: Just promise to talk about your trip, what you see, what you feel, what you think to those who are precious to you. We think this is Happiness Delivery.
They have a link on Google Maps to the course. https://www.google.com/maps/d/u/0/edit?hl=ja&authuser=0&mid=ziZ9dmGwDXDo.kI389_lP7u10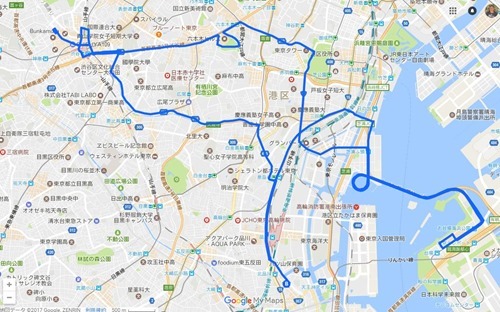 I was nervous at first because I hadn't driven in so long, but the karts were easy to drive and our guide made sure everyone stayed together and that traffic was clear when we were changing lanes. It was one of the most fun experiences I've had while travelling. It was a sensory overload at first – driving through the streets with so many people waving at us and taking photos.
We zoomed across the Rainbow Bridge at 60kmh out to Odaiba for a photo stop.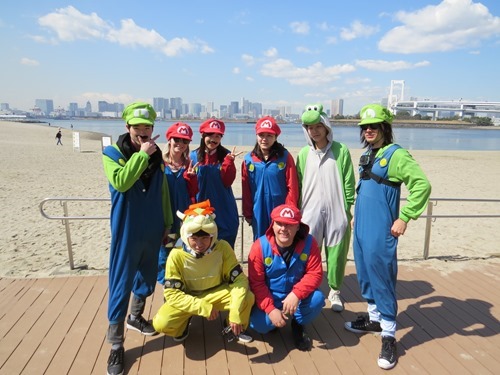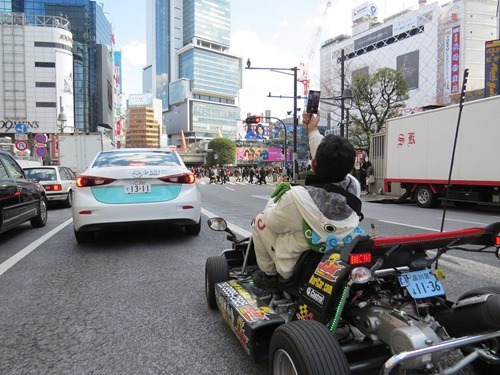 One of the highlights was driving through the Shibuya Scramble Crossing, one of the busiest intersections in the world.
The experience was so much fun that I tried it again in Osaka. A couple of friends and I went on a 1.5 hour tour with AkibaKart, a company that has decided to steer away from Nintendo lawsuits. So this time I wore a Kumamon costume.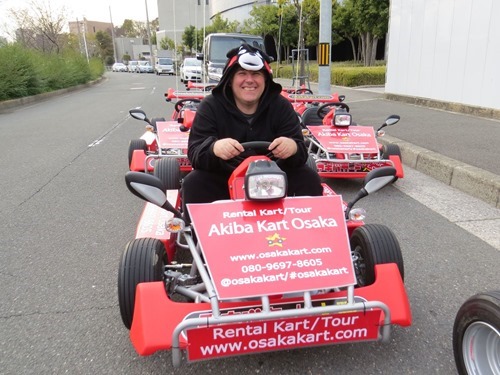 It was a lot of fun too, but Tokyo is more exciting and scenic to drive around.