After Kazahkstan, I flew into Bishkek, the capital of Kyrgyzstan (a country which would have to be a contender for the most difficult to spell. The word Kyrgyz is apparently derived from the Turkic word for forty and refers to the forty clans in the region).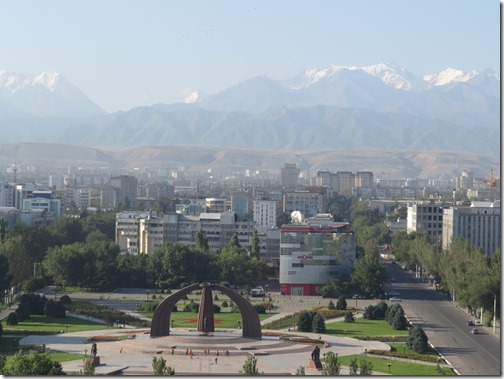 I stopped by the Obama-themed restaurant for lunch.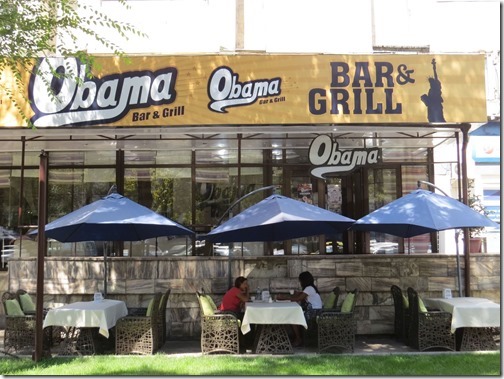 I also came across a wedding where people were using a drone to take photos.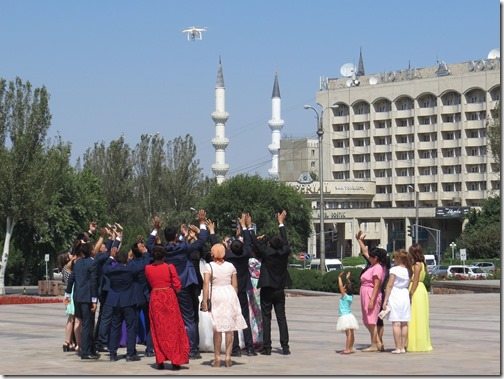 Some of the cafes in Bishkek have a face control policy.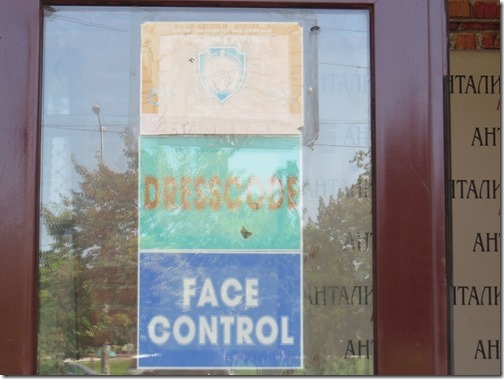 I then joined up with a month long overland tour run by Dragoman. We had a truck and tents and spent most of the time in Kyrgyzstan hiking and camping. The tour went through Kyrgyzstan, Uzbekistan and finished in Turkmenistan.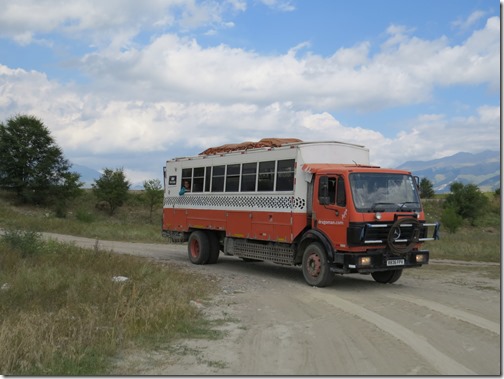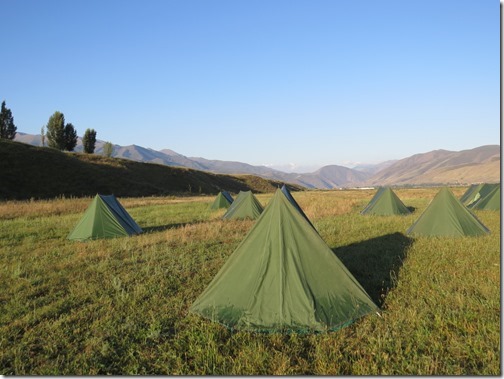 We camped on a goat polo field one night. Goat polo sounds like it could be all cute and funny (Do children ride goats? Are the goat playing polo?), but no, it's actually a pretty brutal sport. A goat is decapitated and its headless body is used as the ball.
The World Nomad Games were on around the time we were in Kyrgyzstan. Steven Seagal was the guest of honor. https://www.theguardian.com/world/2016/sep/04/welcome-to-the-world-nomad-games-if-genghis-khan-was-alive-hed-be-here
An excerpt from the Americans versus the Russians game of goat polo: "The Americans struggled to gain possession of the goat at all, so, despite a valiant rearguard movement, it was only a matter of time before they conceded. The first score came after seven minutes, and after a quarter of an hour the Kyrgyz-Russians were already leading by five goats to nil. The Americans received warm applause for effort – a US player broke a finger during the match – but an elderly Kyrgyz man in the stands shook his head reproachfully at the standard of play."
We didn't get to the World Nomad Games, but we did see some of the locals playing goat polo.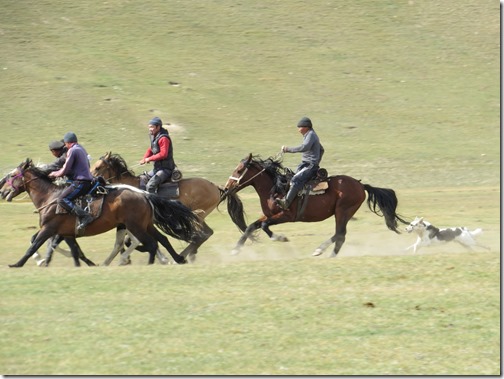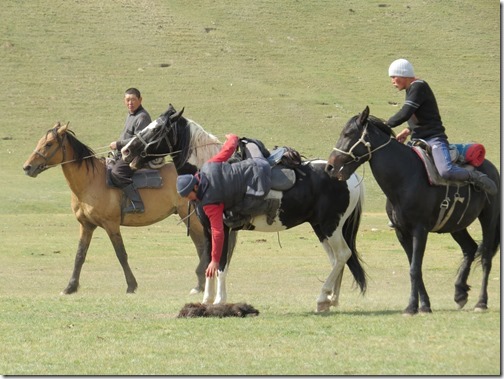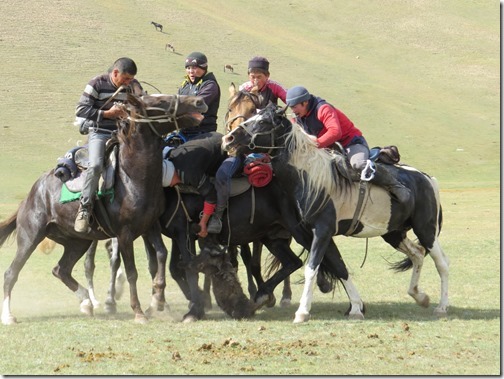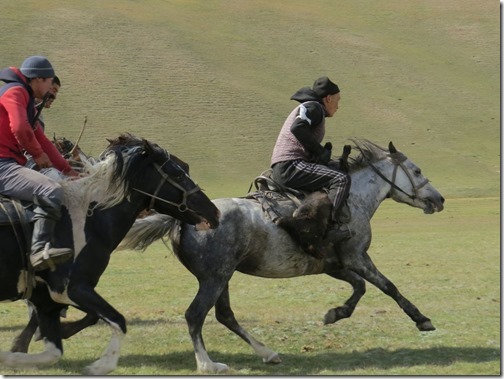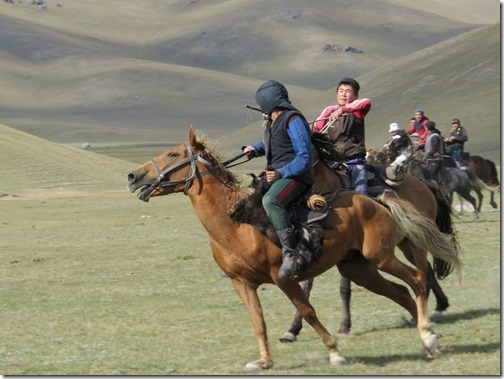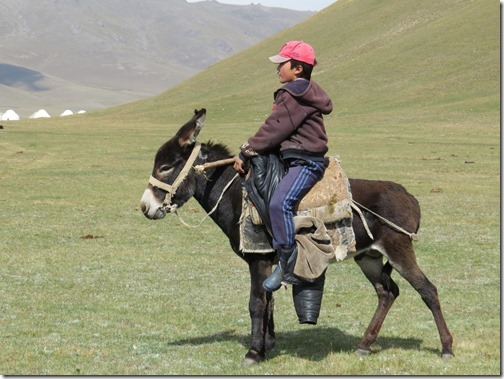 We stayed for a couple of nights in a yurt camp near Song Kul Lake run by a woman known as Mama Business.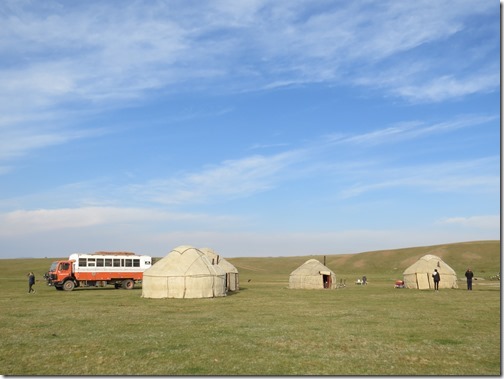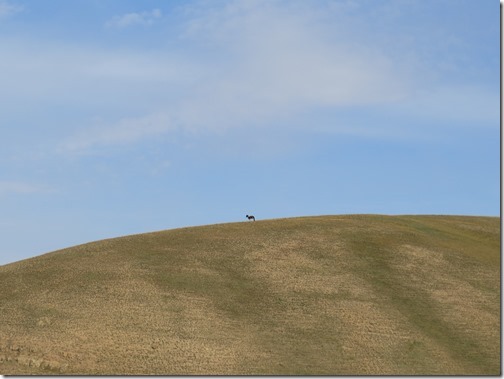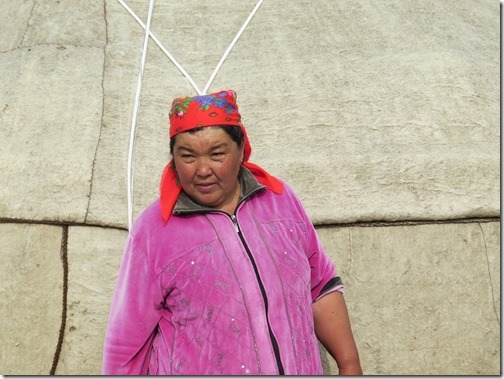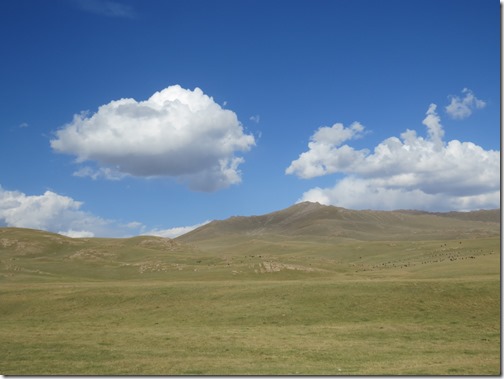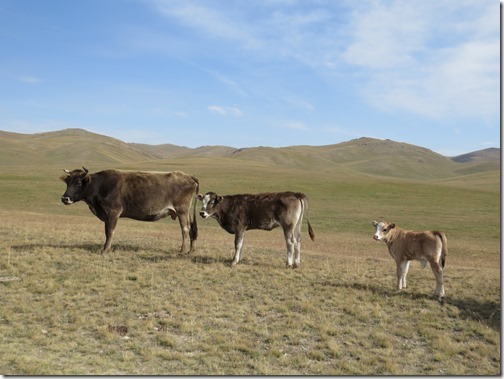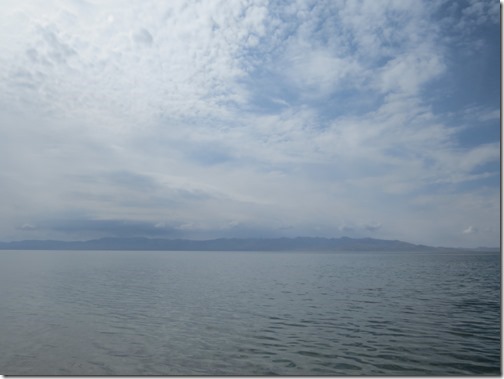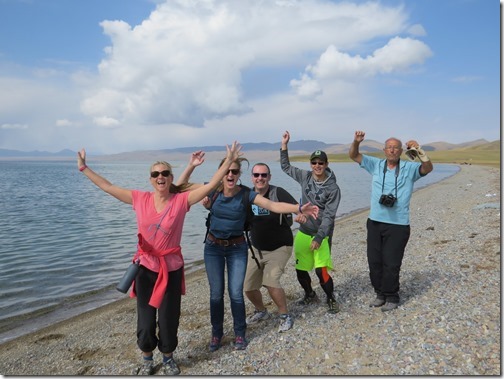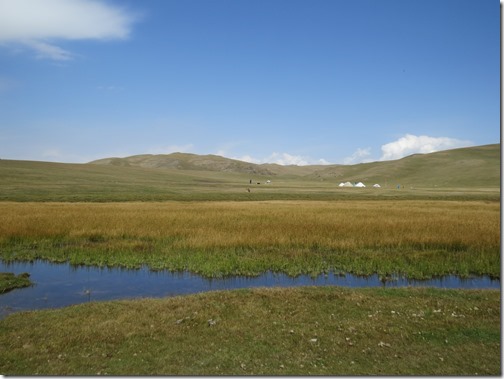 We also met an eagle hunter who gave us a demonstration of how eagles hunt. (There was a rabbit who didn't last very long).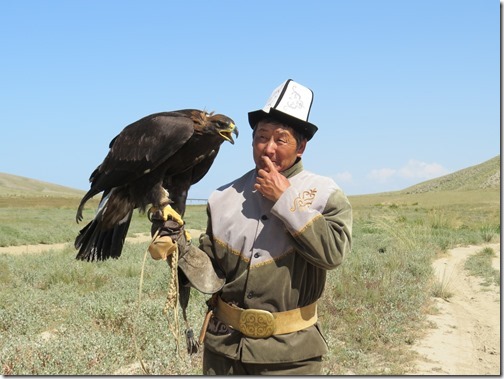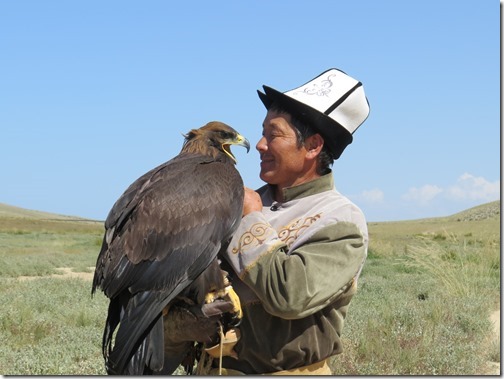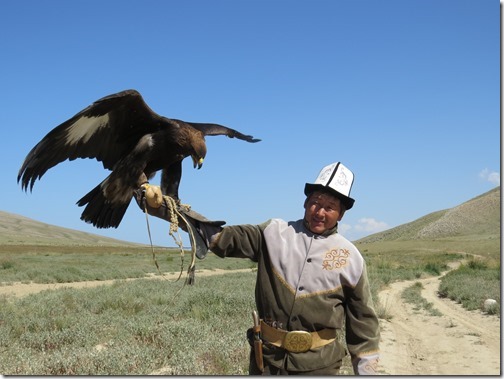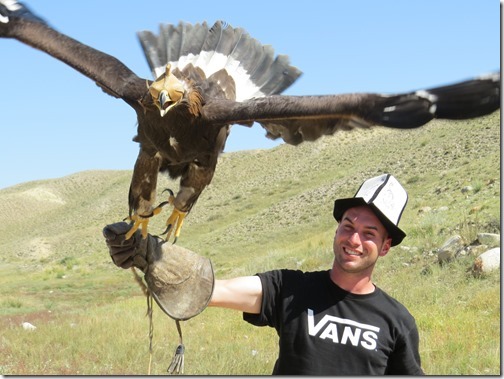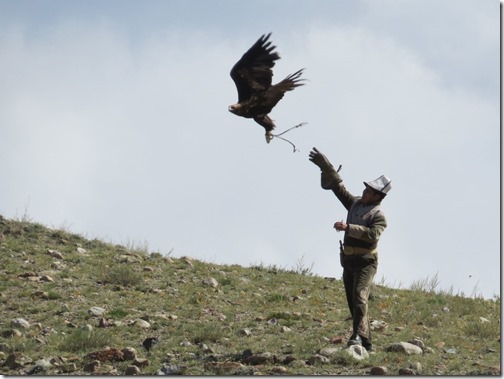 We also rode ex-Soviet army trucks up to a mountain hot spring and did lots of hiking.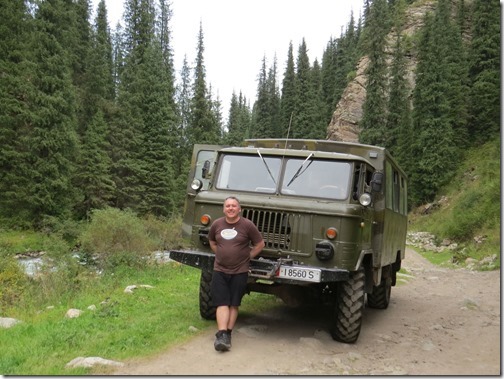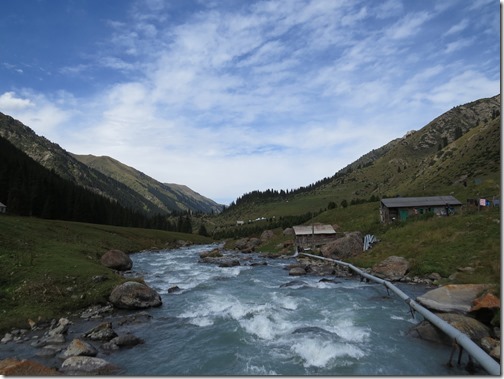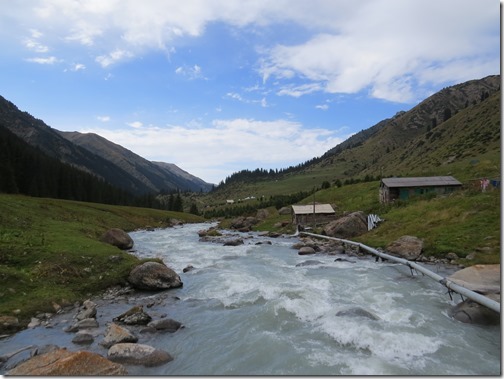 Kyrgyz taxi.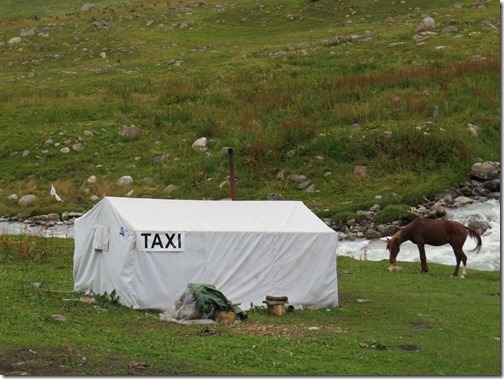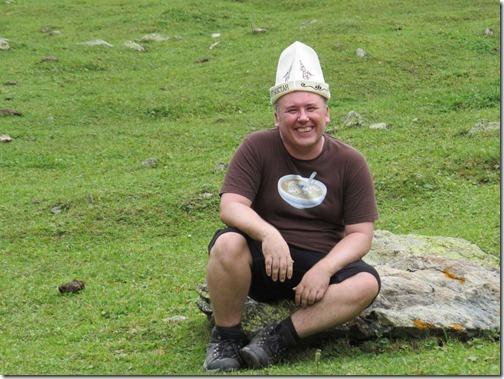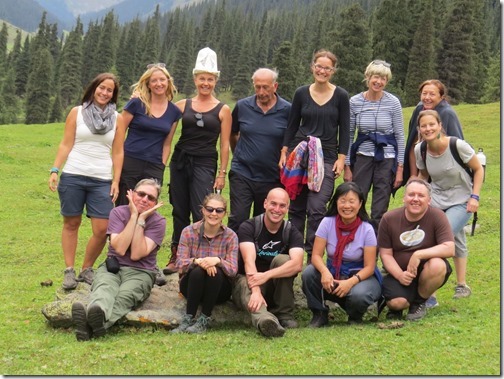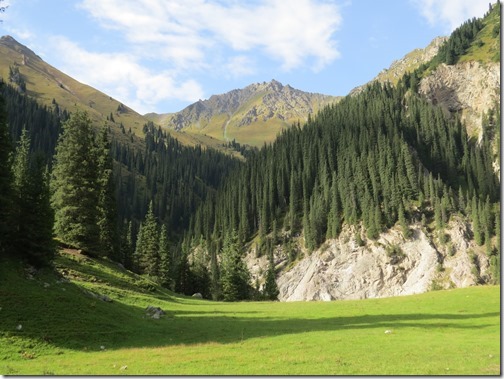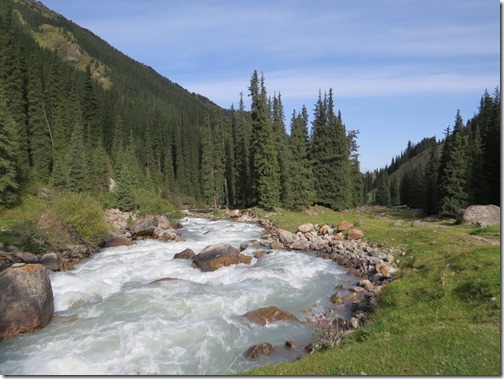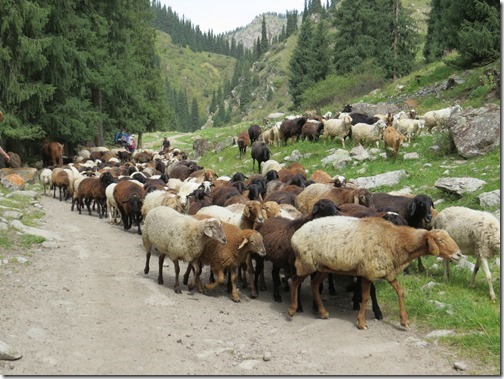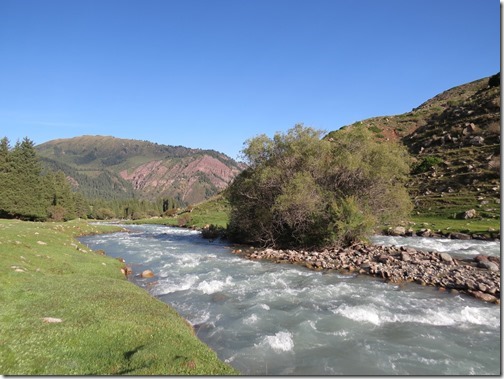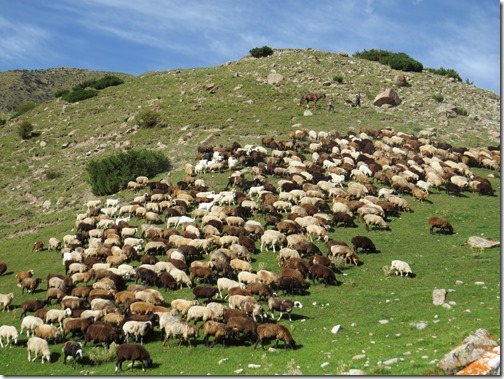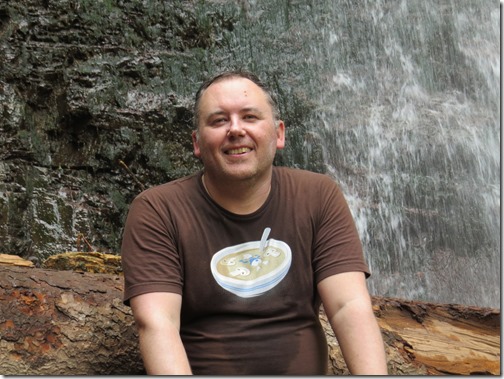 Yuri Gagarin used to come and stay here.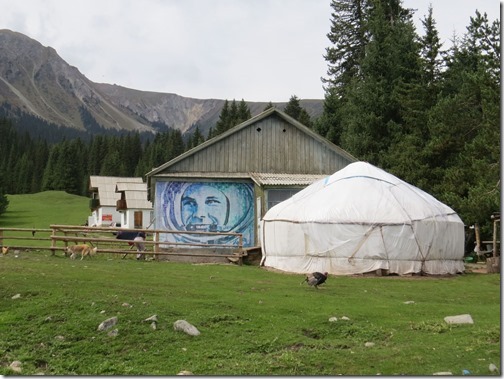 Mountains floating in the sky.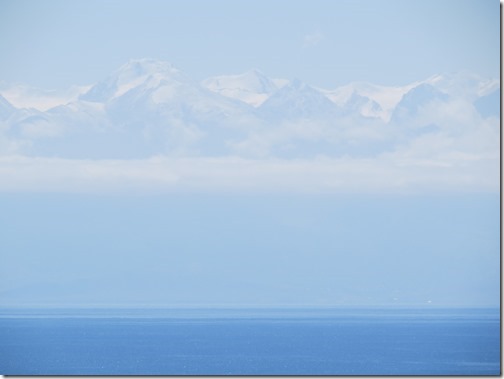 Going through the Ferghana Valley.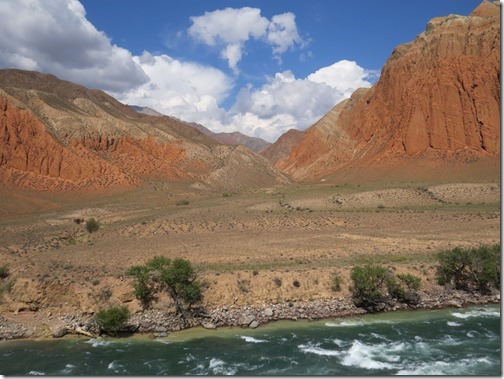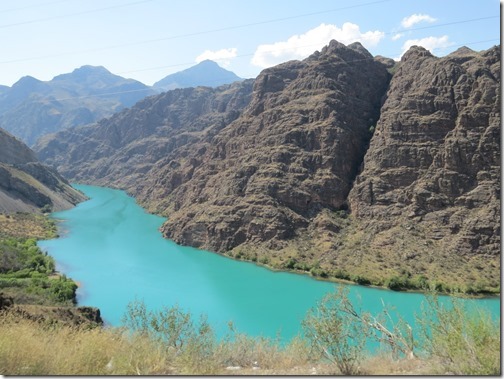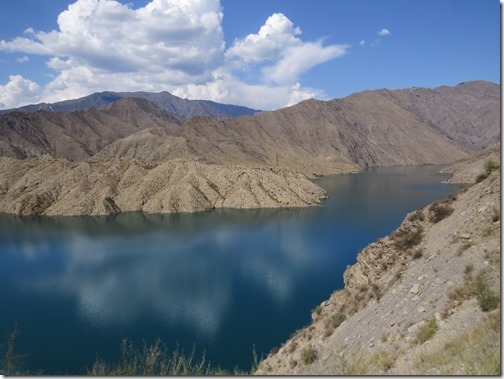 Kyrgyzstan's government after independence wasn't as strict as the dictatorships in Kazakhstan, Uzbekistan and Turkmenistan. There was still lots of corruption and the so-called Tulip Revolution in 2005 overthrew the president. There was another revolution in 2010 and another president was overthrown. The current president has embarked on a campaign criticising traditional Islamic clothing. "'Women in mini skirts don't become suicide bombers." http://www.bbc.com/news/blogs-trending-36846249
And while you are in Kyrgyzstan it is important not to criticise the local food. A British worker was recently detained after he "compared a local delicacy to a horse penis" on Facebook. https://www.theguardian.com/world/2016/jan/03/british-worker-kyrgyzstan-gold-mine-held-horse-penis-delicacy-comparison