Kazakhstan is one of those countries that most people don't know that much about. When I was at school, Kazakhstan was part of the Soviet Union and didn't exist as a separate country. And then there was Borat – a movie which has little to do with the real Kazakhstan (the scenes that were supposed to be in Kazakhstan were filmed in Romania). Many Kazakhs were deeply offended at the portrayal of their country and the movie was banned in Kazakhstan.
A Kazakh director even made an unofficial sequel to Borat, correcting the errors the film made. http://www.bbc.com/news/world-europe-11811933
And then there was the time, that a sporting even in Kuwait played the song from the movie, rather than the real Kazakh national anthem. http://www.bbc.com/news/world-middle-east-17491344
Some things you might not have known about Kazakhstan:
It is the 9th largest country in the world.
It is the largest landlocked country in the world.
It is the home to the largest tent in the world (which contains a shopping mall).
It has the world's largest population of wolves.
The capital is home to the fourth largest flag in the world.
"The Duman Oceanarium is the most remotely located oceanarium – a piece of sea in the vast steppe – at a distance of more than 3000 kilometres from the ocean."
The Astana Arena Stadium "is one of six structures in the world with an automated sliding roof the size of 10,000 square metres."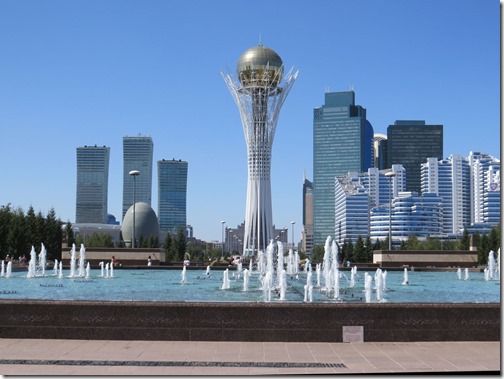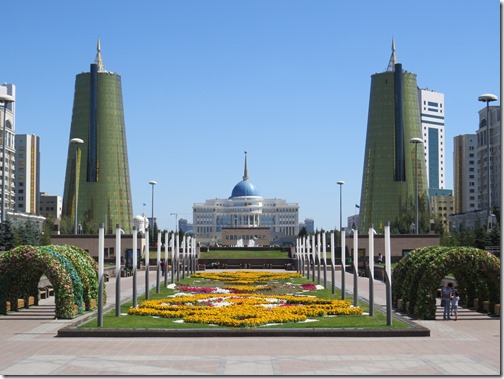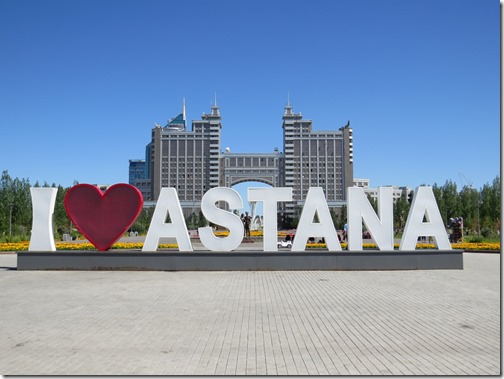 The world's largest tent.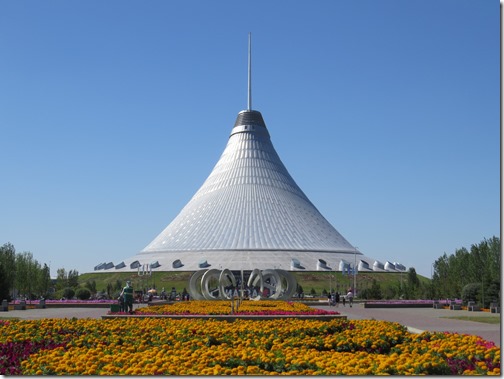 I only had a quick visit – I flew in and out of Astana, which is the new capital built with Kazakhstan's oil money. The city is full of weird post-Soviet monuments. An article in The Guardian described it as one of the world's strangest cities. http://www.theguardian.com/cities/2015/jul/28/astana-kazakhstan-strangest-capital-cities-on-earth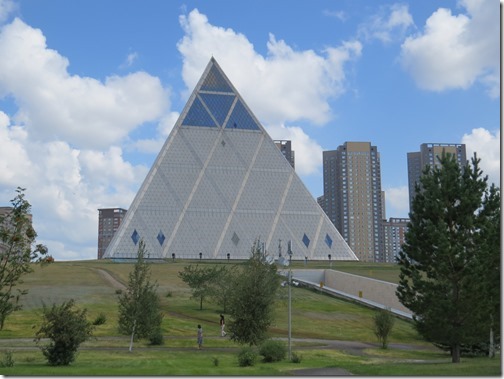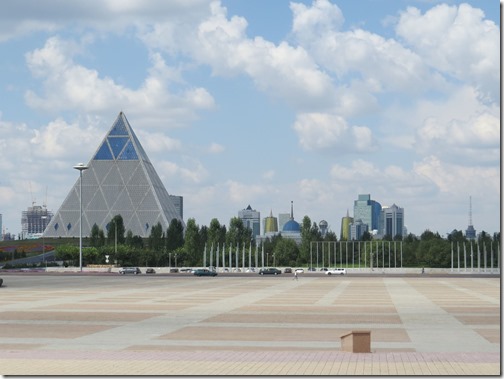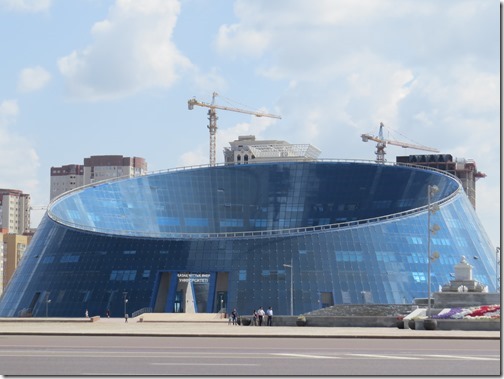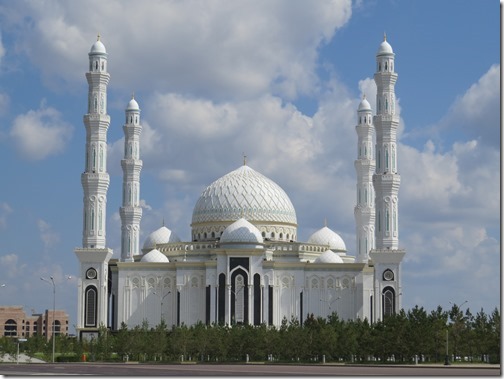 A tourist brochure informed me that: "Today Astana is a place where the most daring dreams and expectations come true. The creation of the First President of the Republic of Kazakhstan Nursultan Nazarbayev, it is the City of the Great Steppe and the pride of every citizen of Kazakhstan."
"Since independence from the USSR in 1991, he was the first – and has been the only – president of the Republic of Kazakhstan, with an electoral victory earlier this year in which he received a comedy 97.7% of the vote."
http://www.theguardian.com/world/2015/apr/24/kazakhstan-election-avoids-question-of-nazarbayev-successor
The 1st of December is First President's Day – the day Kazakhstan chose its first president in a national election. "That day, the history of Kazakhstan's independence began. President of Kazakhstan N. Nazarbayev says about this holiday: "The Day of the First President has no personal notations. It represents the most important stage of the state identity of the Kazakh people."
There is also a First President Park and a First President Museum.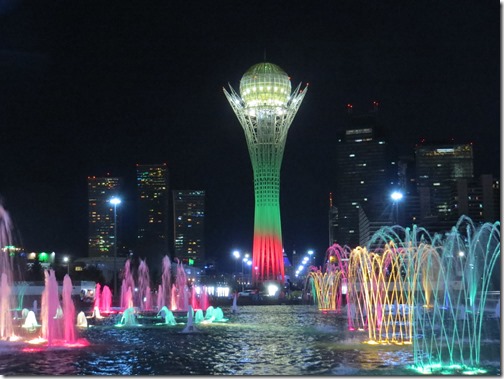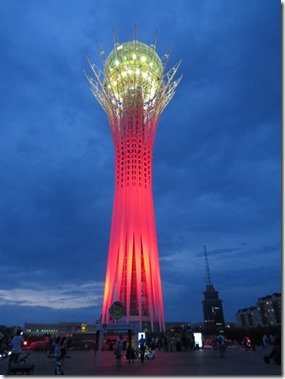 Together we shall rule the world!