In Tanzania we took the ferry across to Zanzibar, an island that used to be a hub in the trade of spices and slaves. Tourism to Zanzibar has suffered after some foreign tourists were attacked with acid, but the island still has popular beach resorts.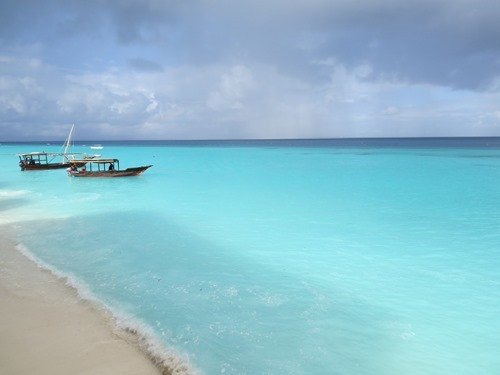 We spent a couple of days by the beach and went snorkelling. We also went on a spice plantation tour, where I was unsurprised to learn that I would have trouble identifying the plants that spices come from.
And then it was on to one of the highlights of the trip – the Serengeti – one of the world's greatest national parks. We also looked at Ngorogoro Crater, another animal reserve next to the Serengeti. Most tourists travel around in 4WDs with popup roofs that allow you to stand up and get better views of the wildlife.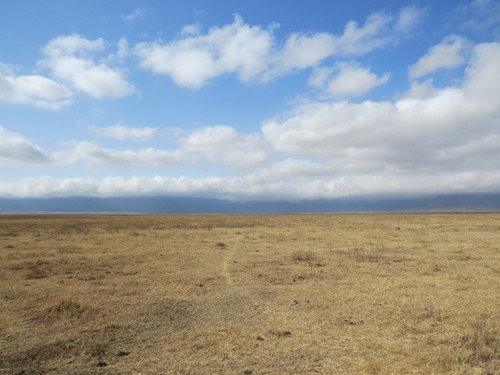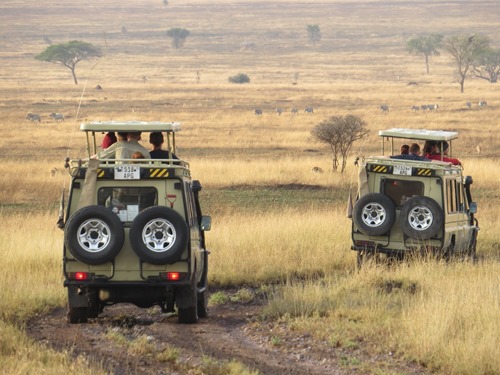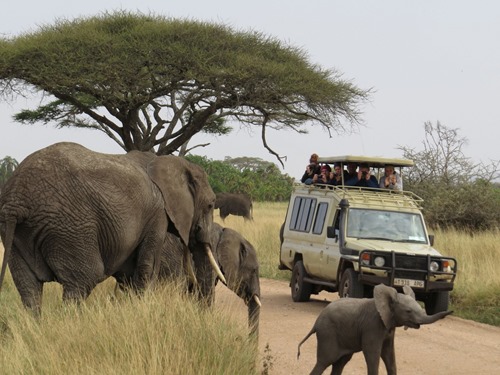 Even in the wild you're required to stop at zebra crossings.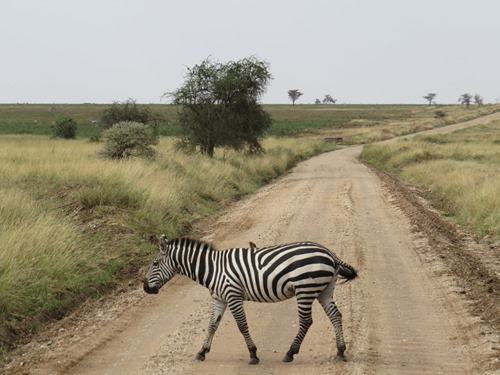 The parks are famous for their big cat viewing opportunities. We spotted a leopard sleeping in a tree.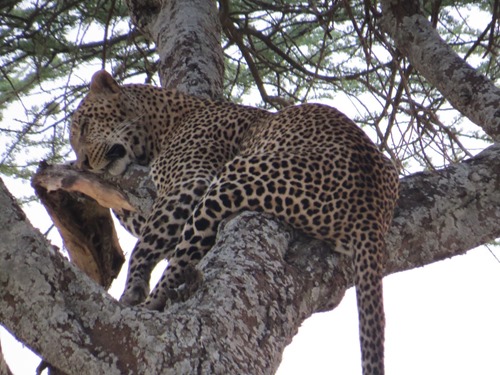 Some lions.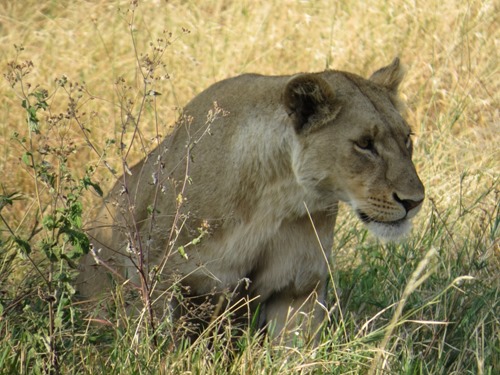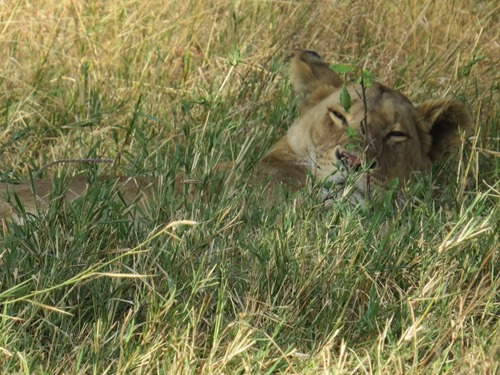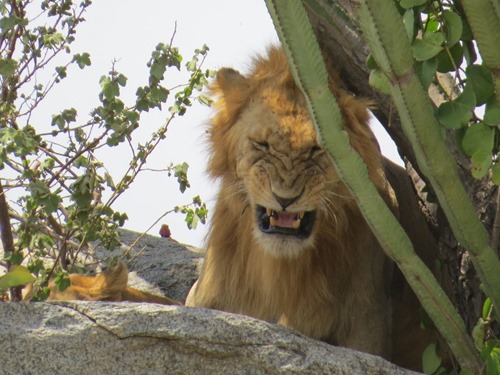 We were lucky to get close to a cheetah and her cubs who were enjoying a tasty snack.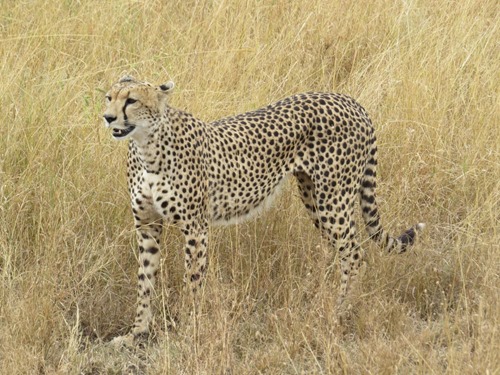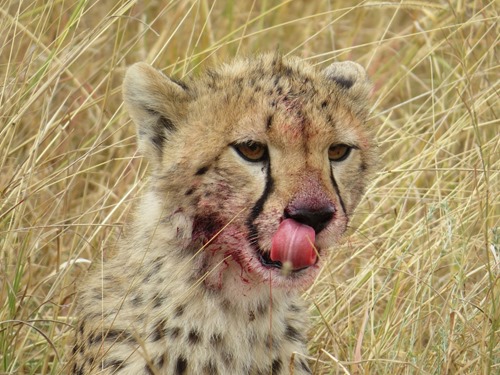 I hadn't heard of the caracal before, but it's a cat renowned for its leaping ability.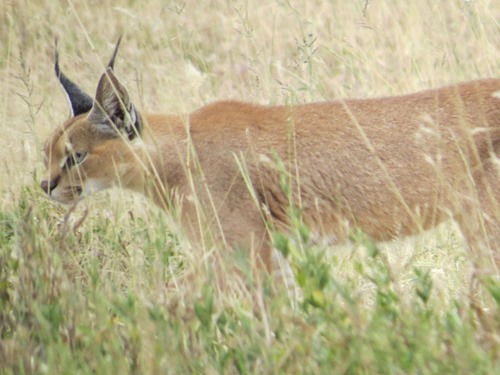 We also saw some lions fighting with a pack of hyenas over a kill.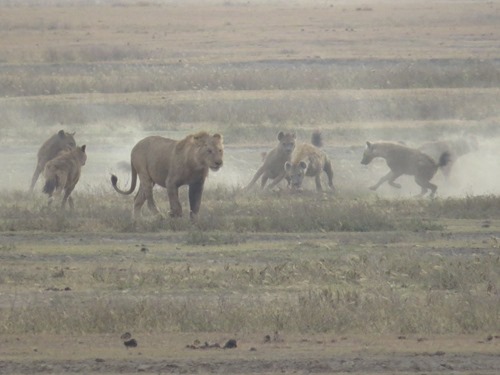 Wall to wall hippos.