Namibia is one of my favorite countries in Africa. I visited Fish River Canyon.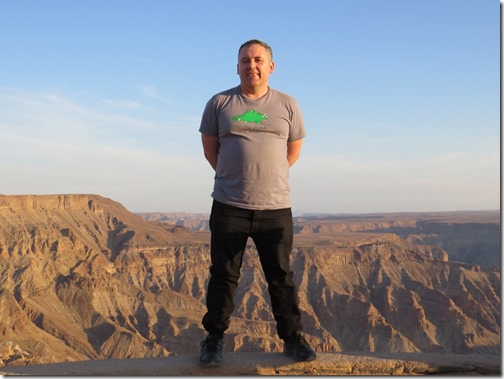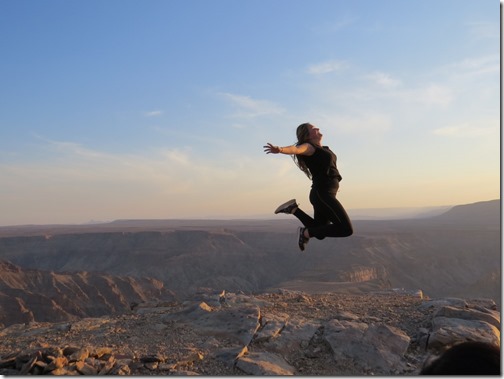 Namibia is also home to some of the biggest sand dunes in the world.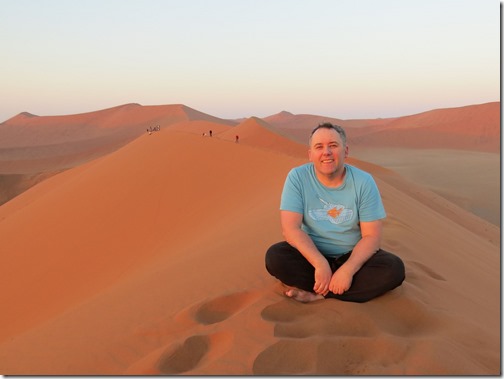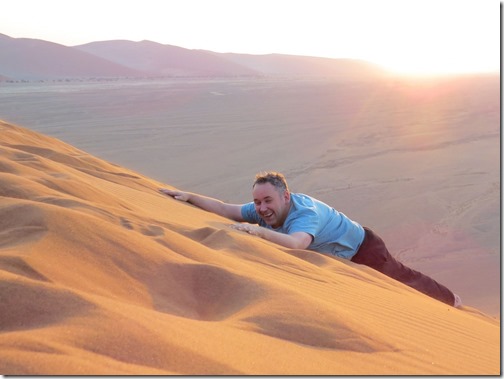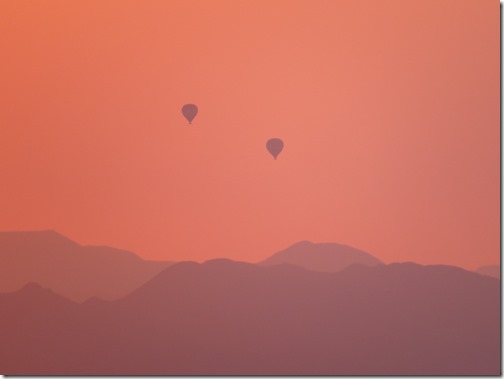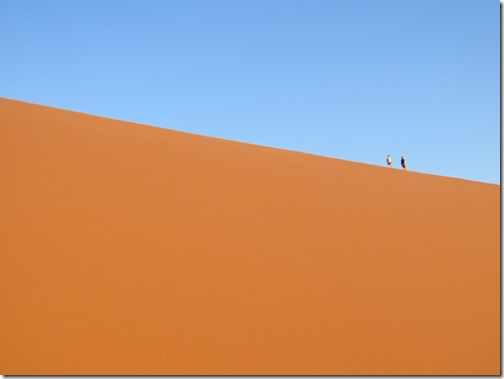 The latest Mad Max movie was filmed in Namibia. This car had nothing to do with the film.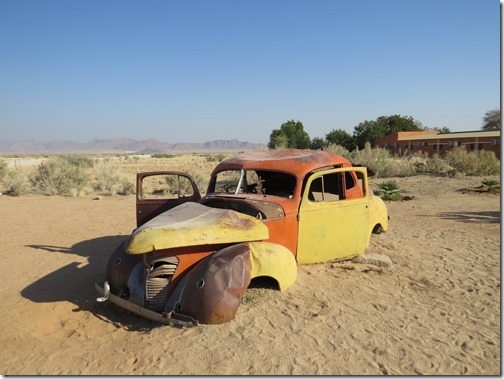 We did some camping out in the desert. In some places we could sleep outside and look up at the amazing night sky. At other camp sites, we had to make sure we slept inside our tents (and kept them zipped – due to threat of incoming monkeys, scorpions, jackals and assorted other animals.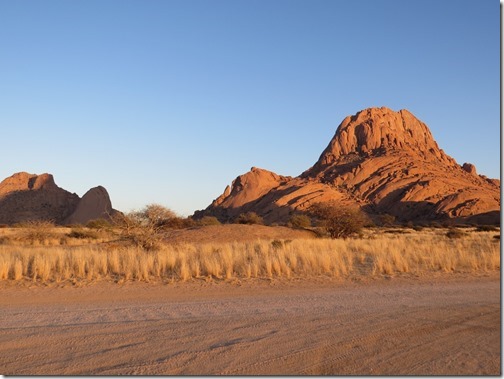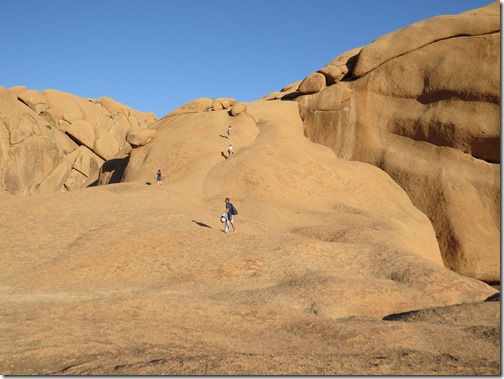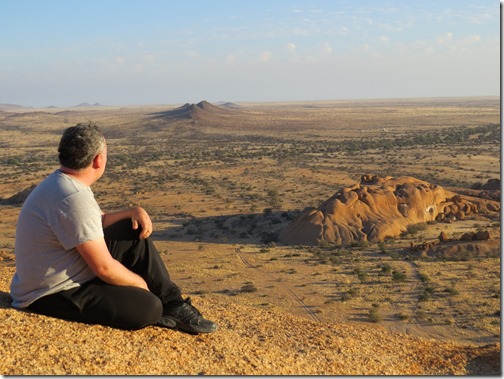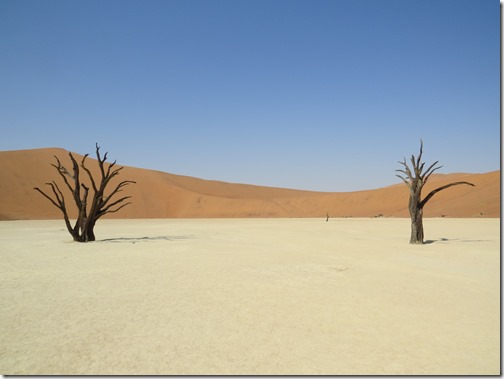 I also went sand boarding. You can go pretty fast down the dunes – I clocked up 74 kph. We also tried a tandem board as well.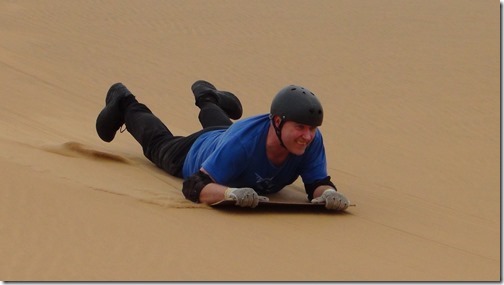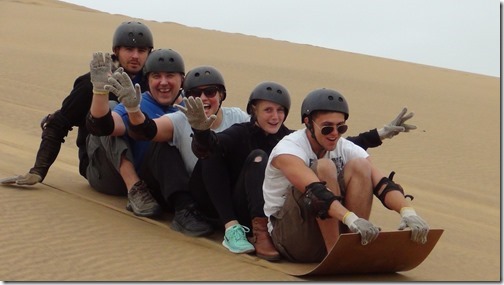 We saw elephants in the wild.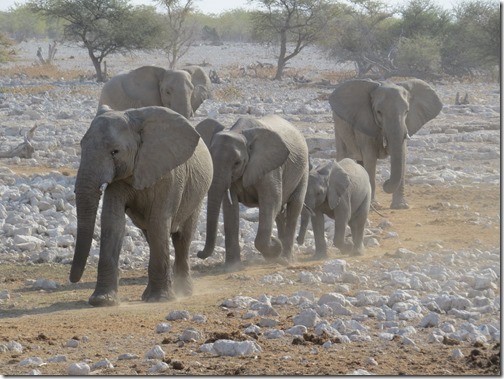 British explorer, Sir Samuel Baker was not impressed by elephants and in his 1890 book, Wild Beasts And Their Ways, wrote:
The elephant is, in my opinion, overrated. He can be educated to perform certain acts, but he would never volunteer his services. There is no elephant that I ever saw who would spontaneously interfere to save his master from drowning or from attack. An enemy might assassinate you at the feet of your favourite elephant, but he would never attempt to interfere in your defence; he would probably run away, or remain impassive, unless guided and instructed by his mahout. This is incontestable; the elephant will do nothing useful unless he is specially ordered to perform a certain work or movement.
We stayed at Etosha National Park. The camp site was right next to a water hole, so we could watch animals come in for a drink.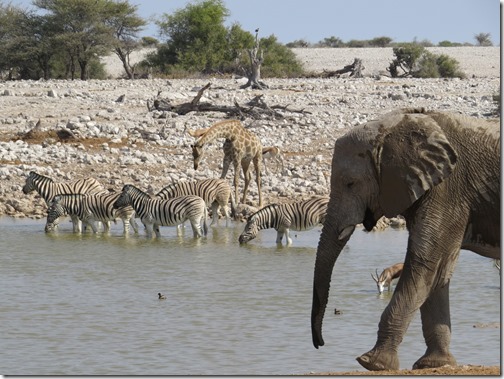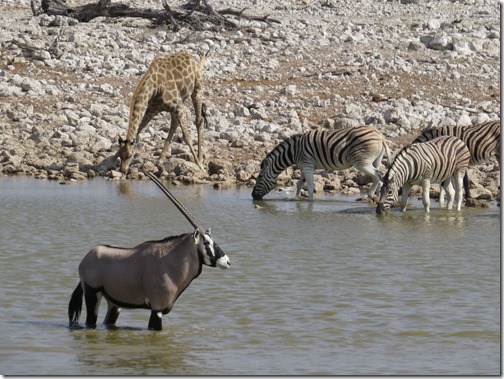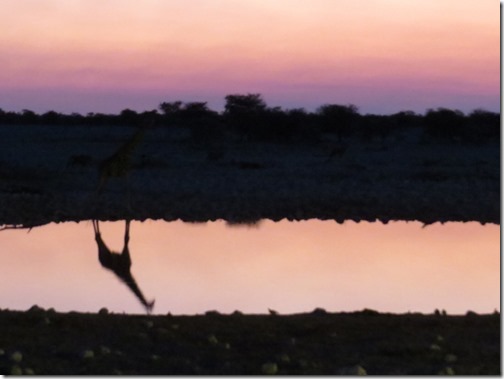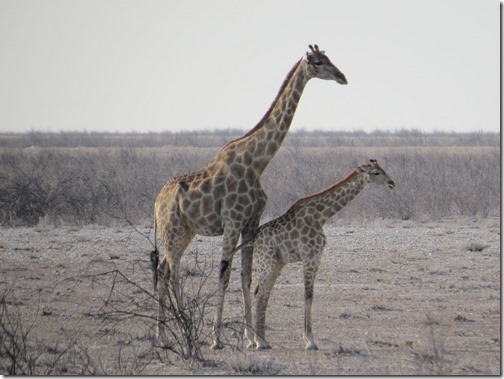 The lilac-breasted roller.