From Indonesia I flew to Taiwan and then on to Palau, a small island nation (population just over 20,000) in Micronesia. It was previously ruled by the Japanese and the USA and only became an independent country in 1994.
Lots of people have never heard of it, including the immigration officer in Taipei who wanted to know where my next destination was. I was staying at a hotel called i Hotel in Taipei, which is a weird mixture of gaming cafe and love hotel. They had pods you could rent by the hour that came with beds, mirrored walls and gaming stations. The front desk also sold everything an amorous young couple might want: Coolermaster QuickFire XT Mechanical Gaming Keyboard, CM Storm Inferno Gaming Mouse, SB Tactic3D Wrath Wireless Headphone. The conversation with the immigration officer went as follows
IO – "What is the name of your hotel?"
AD – "i Hotel."
IO – "Yes, your hotel."
AD – "It is called i Hotel." I point to the hotel name on immigration form.
IO – "You have friends in Taiwan?"
AD – "Yes, but I'm not visiting them this time. I'm only really here in transit."
IO – "May I see your return flight?"
I hand over my itinerary of around 20 flights.
IO – "I am confused."
AD – "This is my next flight. I am flying to Koror."
IO – "Which country is that in?"
AD – "Palau."
IO – "Where is that country?"
AD – "Near the Philippines."
IO – "You are businessman?"
I choose to interpret this as asking if I am here on business.
AD – "Vacation."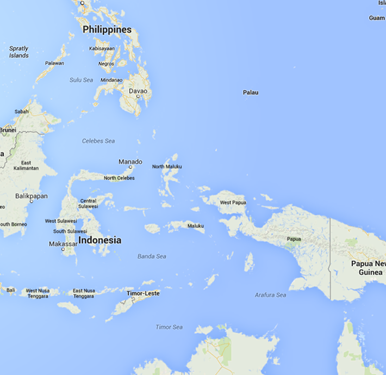 Most tourists visit Palau for snorkelling or scuba diving.  It has some beautiful water and islands.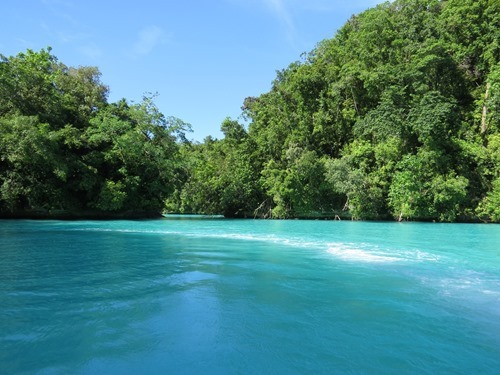 The most famous attraction is Jellyfish Lake, which contains millions of jellyfish that have evolved without stingers. You can't go scuba diving because at around 15 metres in depth there are high levels of hydrogen sulfide,  enough to kill you. I had an amazing time snorkelling in the lake surrounded by tens of thousands of golden jellyfish.