After Germany, I travelled to England. I had another flight cancellation due to storms in England, but managed to get another flight the same day. I stayed with friends in London for a couple of days and did a day trip out to Bletchley Park, the estate where Alan Turing and the other codebreakers were stationed during World War 2. They broke several of the German military codes, including most famously, the Enigma code, which allowed the allies to track German U-boats. Some estimates claim this helped shorten the war by a couple of years, others go as far as saying this was what saved Britain from being defeated. The codebreaking was kept secret for years after the war and it wasn't until the mid-70s that the details became public knowledge. The estate now houses a museum with displays on the codebreakers.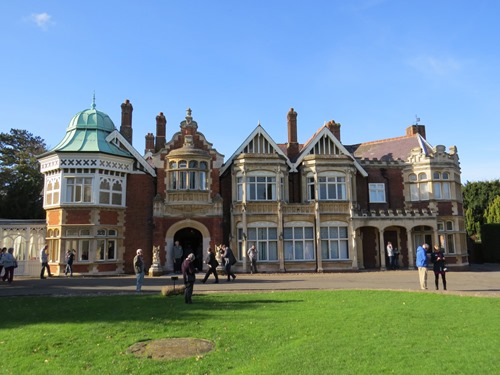 Next door to Bletchley Park is the National Museum of Computing, which houses a rebuilt Colossus, one of the very first computers ever built.
Then I spent a few nights in Brighton. Although Brighton is probably the most famous of British beaches, it not particularly impressive by Australian standards. It is lacking in sand for one thing.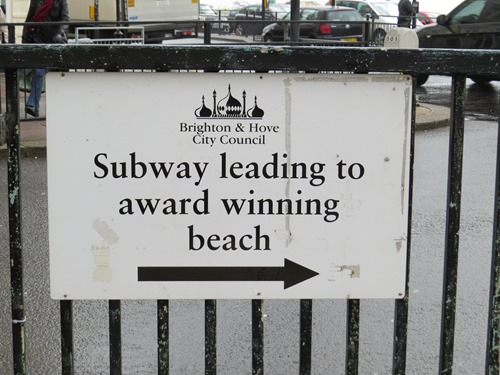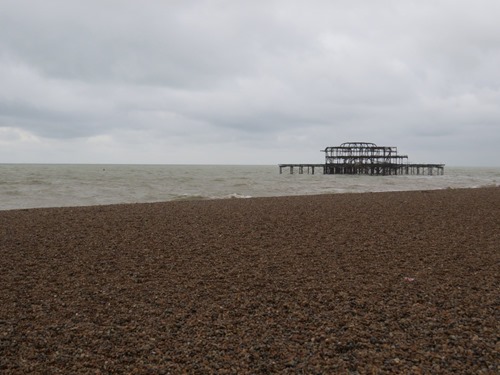 But the beach does include more mirror balls than most Australian beaches.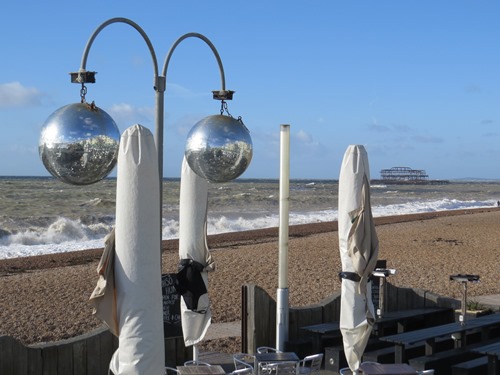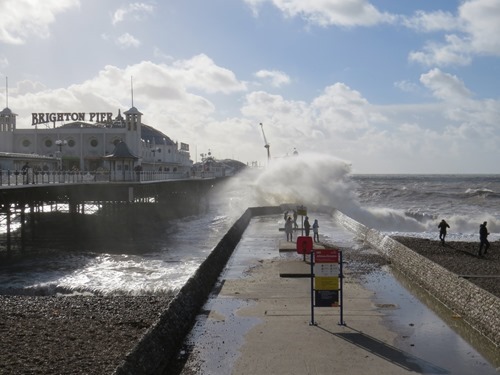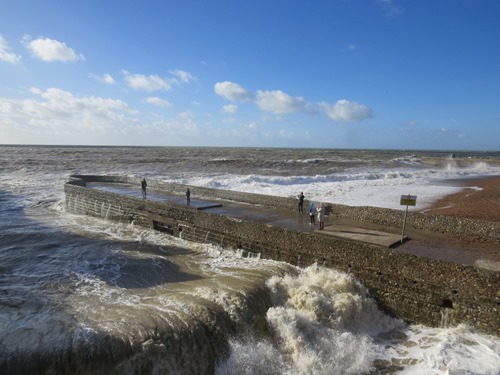 Although it was raining and windy, a sign on the pier urged visitors to "Brighton Up Your Day". Fortunately I spent most of my time indoors at the World Fantasy Convention, a four-day writer's conference. In contrast to the board games convention in Essen, this was a much smaller convention around 1000 attendees, mainly writers. There were panels on topics related to writing science fiction, as well as a mass signing session, where I got to meet lots of my favorite writers, such as Joe Abercrombie, Scott Lynch, Tim Powers and Neil Gaiman. I also met up with some online writing friends and made some new friends.