After Greenland, I travelled to Essen in Germany for the annual Internationale Spieltage (often referred to as just Essen), a four day board games trade fair attended by over 150,000 people.
I'm a big fan of modern board games, often referred to as Eurogames (since many of them originated in Germany, including one of the most famous, Settlers of Catan), which are a lot more interesting to play than old-fashioned board games such as Monopoly.
This video explains what a typical modern board game is like.
Many publishers release new games at Essen and there are dozens of booths with hundreds of tables where you can get a demonstration of the game.
Even though I'm a keen board game player, I'm still somewhat of a lightweight compared to some of the people you can find attending the fair – they can be seen wheeling around suitcases to fill with board games they've purchased. As I still had more than another month of travelling I didn't buy any of the big games.
The spectacle was interesting to see, but as I'd expected it did get rather crowded and sometimes I had to wait a while to try out a game.
Just a small section of one of the halls.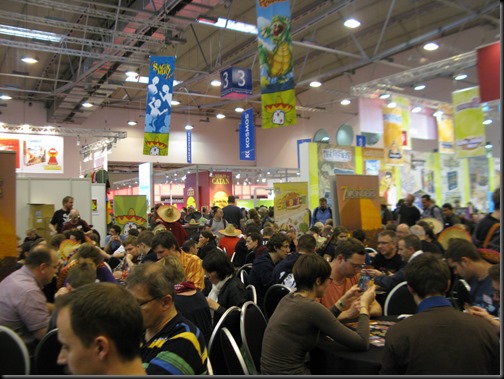 The running of the nerds.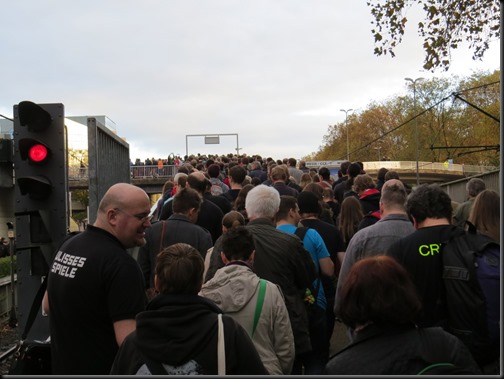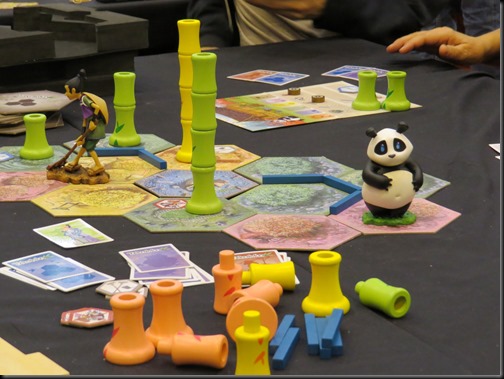 The convention is well attended by game designers, some of them demonstrating their games. I spotted designers such as Vlaada Chvatil, Friedemann Friese, Antoine Bauza, Bruno Faidutti, Martin Wallace and Uwe Rosenberg.
There were lots of German families with their children in attendance and there were separate sections with games devoted to children.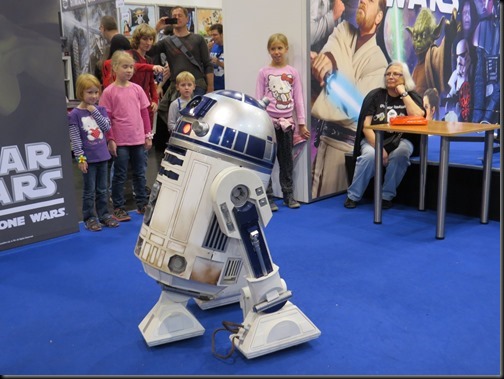 Although the fair is held in Germany, publishers from all over the world are there to show off the games and many (if not most) of the demonstrations games are run in English.
One of the games I played was a zombie game where you had 15 minutes (using a soundtrack) to escape the city. It was a cooperative game (everyone wins or everyone loses) and I played with a German woman, her 10-year-old daughter (who spoke pretty good English) and a French guy. Fortunately we all survived.
In the evenings, after the fair closed, many of the hotels in the area opened up their meeting rooms for general gaming. The hotel I stayed at had a room where people were trying out their new purchases.