After Japan, I travelled to Sri Lanka.I visited Sigiriya, the so-called Lion Rock and former site of a royal palace.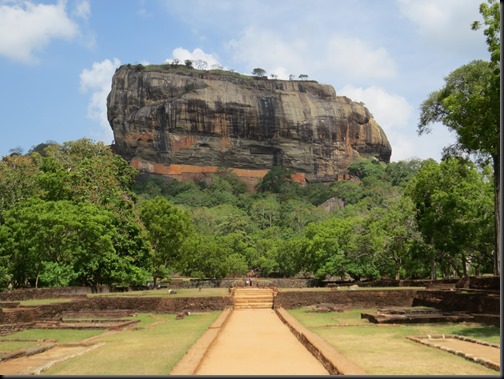 It is a long climb to the top.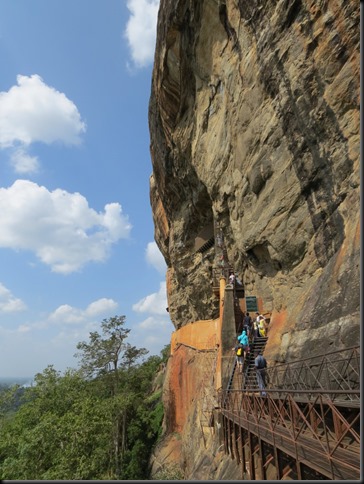 But you don't want to make much noise while you're climbing.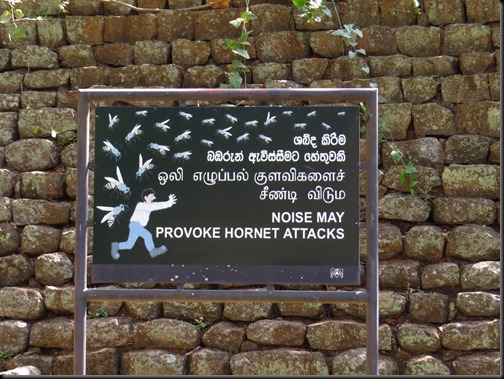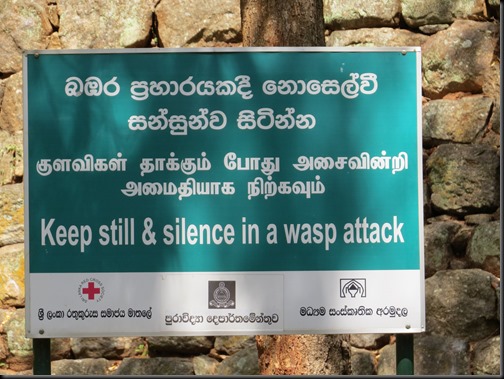 Then you reach the lion gateway, which is close to the top. It is then you find out that attacks are apparently likely.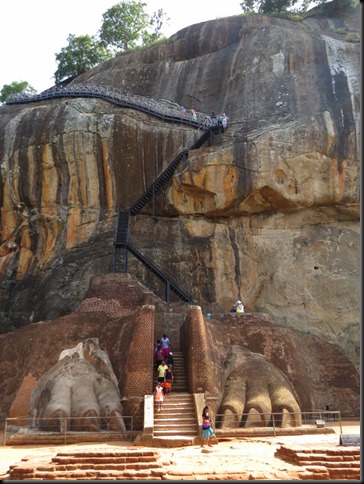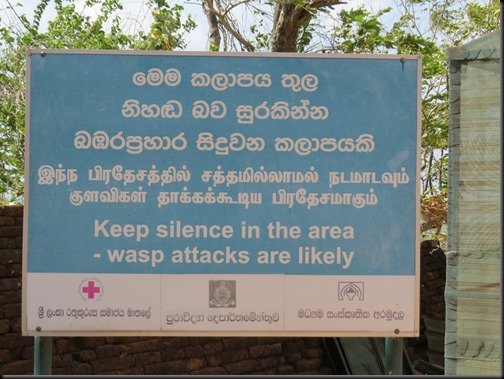 And then you climb up to the very top of the rock and get this helpful advice.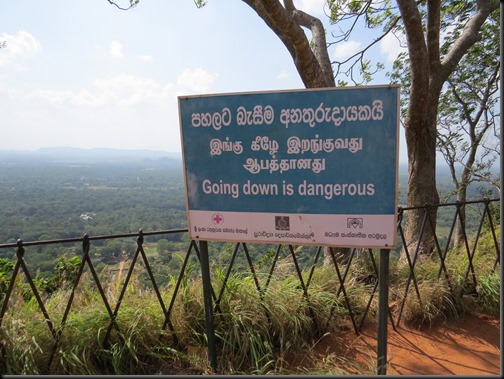 Okay, well it's not like I have too many other options at this point.
Fortunately I didn't see any signs of wasps. Sigiriya is a most impressive rock fortress and easily the highlight of my visit to Sri Lanka.
I stayed in Kandy, the old capital, for a couple of days. It has a temple which holds a relic which is supposedly the tooth of Buddha (but it is likely that even if it originally was genuine, it was probably destroyed long ago). The tooth itself is hidden in a box anyway.
Apparently the central tenet of Sri Lankan Buddhism is to NOT stop and smell the flowers.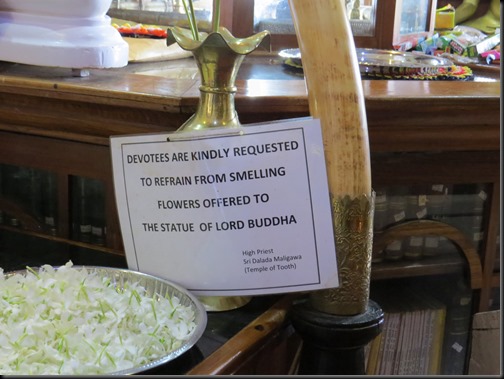 I only spent a few days in Sri Lanka, and didn't get a chance to see any of the beaches. It is not the most convenient country to travel around. Most tourists hire a driver, something I'm not particularly fond of doing. I took the train from Kandy to Colombo. It would be unfair to compare Sri Lanka's rail system to Japan's, but life isn't fair, so I shall. Sri Lanka's rail system is not as good as Japan'.
Travelling 3rd class can present certain problems.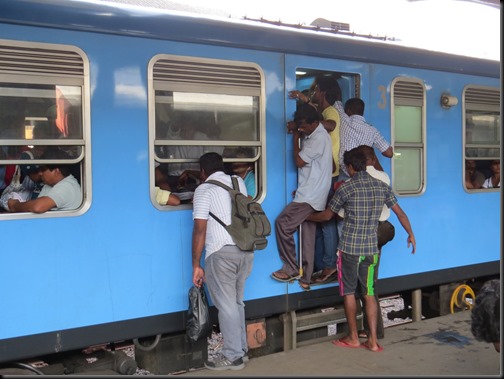 I was in 2nd class, which wasn't quite as crowded, but was standing room only, which can get tiring for a 4 hour train ride. Fortunately I'd decided to end my Sri Lankan stay with a night at a 5-star hotel, so was able to relax after the long train ride.
I'm fond of curries and had heard good things about the food in Sri Lanka, but I mustn't have found the right restaurants, because the curries I had were mediocre at best, not up to the standard of my local takeaway restaurants.
Then I flew from Colombo to Kiev. Just after I'd mentioned there probably aren't a lot of tourists travelling from Sri Lanka to Ukraine, a Sri Lankan newspaper had an article on the Mega Tourism Caravan Sri Lanka had opened in Ukraine. Go figure.