I've started another round the world trip. I'm going up to the Arctic circle in Norway, then down to Antarctica. First stop was Japan. Due to the evil machinations of Typhoon Usagi (which stopped flights transiting through Hong Kong), the start of my vacation was delayed by 2 days. I spent a couple of nights in both Tokyo and Osaka, visiting friends as well as checking out a couple of tourist attractions.
I visited Tokyo's Ueno Zoo, where it doesn't take long to figure out who are the zoo's favorite attractions.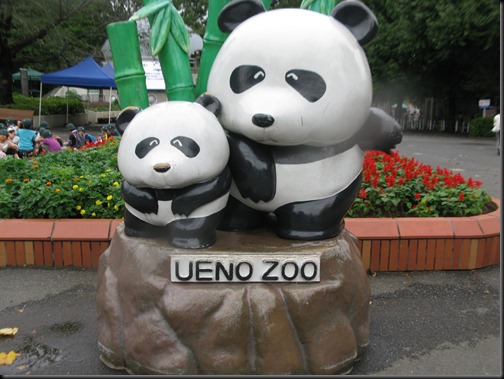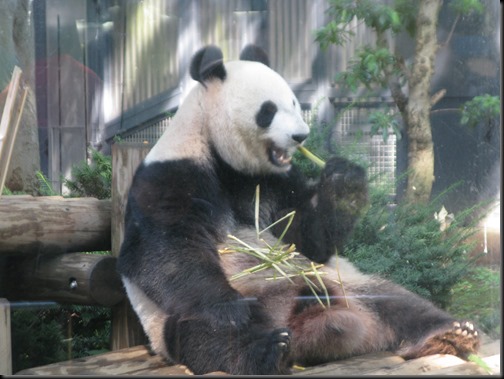 Other bears are required to work harder for their food.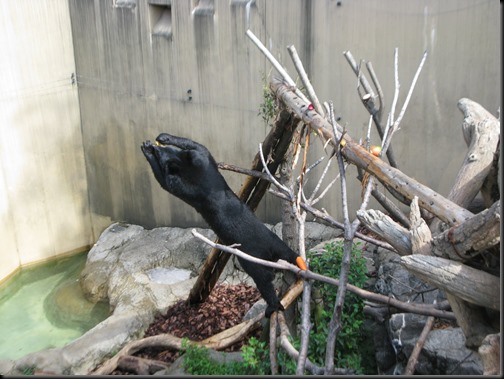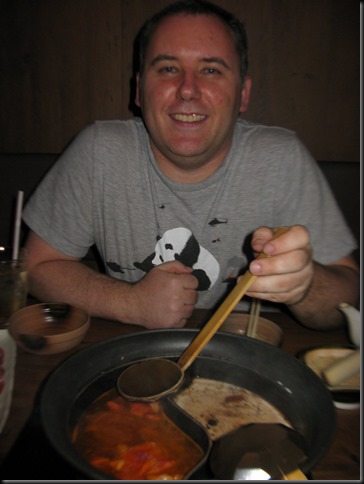 I visited Tokyo's new Sky Tree, one of the tallest towers in the world (634m). The day was overcast, but there were still some amazing views over Tokyo. I wouldn't want to visit on a weekend though, there would be a long wait to get in.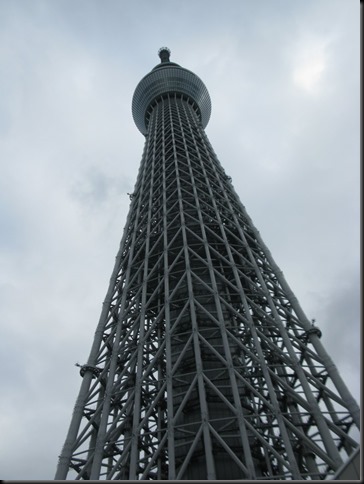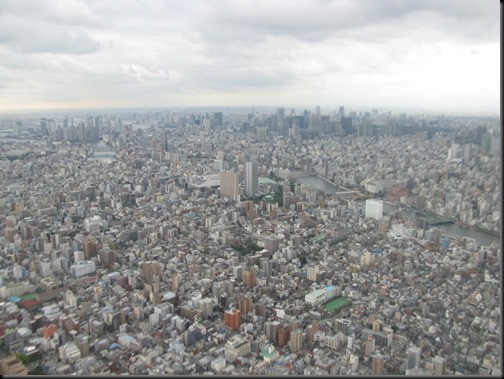 Tokyo does its best to ensure smokers are safely confined in "manner stations".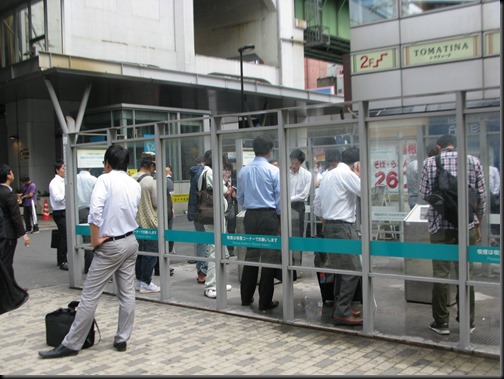 3.00 in the morning? Your dog desperately needs a haircut or spa treatment? Fear not, Dog Siesta has you covered 24 hours a day.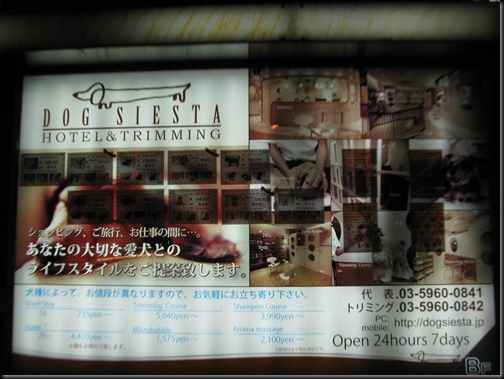 Although I don't have any formal archaeological training, I had my doubts whether this reconstruction of a moai was 100% historically accurate. It turns out I was mistaken. Reliable sources inform me this is a rare example of the cross-dressing vampire moai.
I am fond of reading the Engrish on products and clothing in Japan. T-shirts in particular can have some interesting phrasing. A couple of examples I noticed this time:
Cut me some Sloan
What dose love mean to you
God Rock Music is Never Die
I also saw a woman wearing a dress that had text on it reading: This is my new black dress
It was indeed a black dress, but I was unable to verify its newness.
I also visited Shinjuku's new robot restaurant that features an hour-long show composed of scantily-clad women riding giant robots. Naturally, such a show held little interest for me.
The restaurant's tastefully decorated waiting room gives you some indication of the subtle and understated effect the show's producers are aiming for.