We crossed from India into Nepal and stopped at Lumbini, the place where Siddharta Gautama, aka Buddha, was born.  Enlightenment doesn't include free parking, though.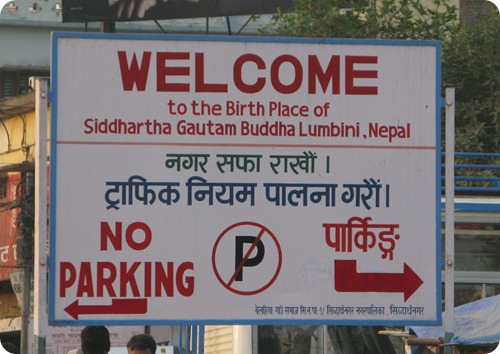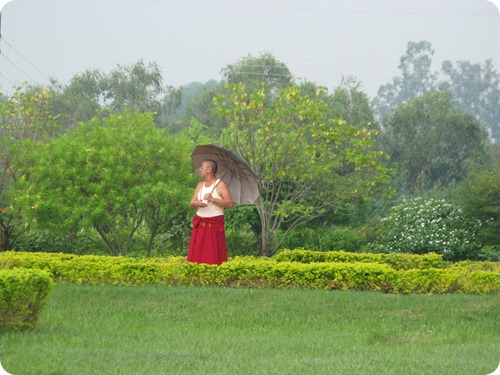 Next was Chitwan National Park, where we went on a canoe ride followed by a jungle trek.
There were plenty of leeches waiting in the long grass.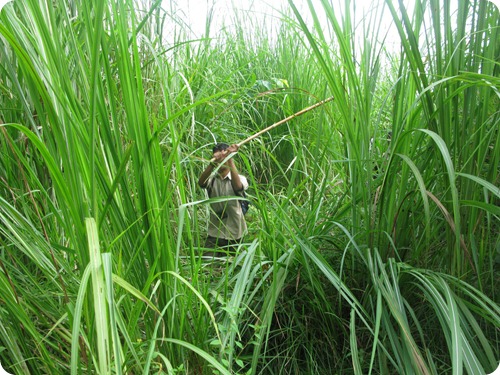 This is as close as we came to the park's wild tigers.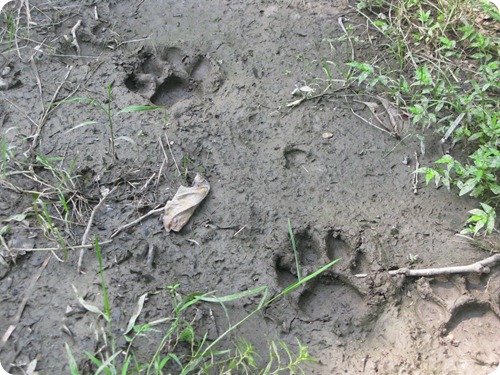 The guide instructed us that if we came across a rhino and it charged, it was best to run in a zigzag pattern and try and make it to a tree.
We later went on an elephant safari.  The rhinos don't seem to mind the presence of elephants.