After Agra, we went to Karauli, a small town in Rajasthan.  We stayed at a heritage palace built for the maharaja's family in the mid 1930s.   It is still owned by the former maharajas and they have opened it to tourists.
It has an interesting atmosphere – decaying buildings and the faded glory of once important dynasties (the maharajas in the region were supposed to be descended from Lord Krishna).  The hall was full of stuffed tigers, trophy heads and paintings of the maharaja.
We met the maharaja's son who told us "India is such a dark country, that you need to look at it through a special lens."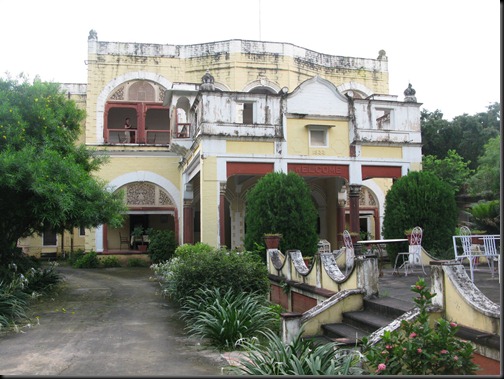 We had a walk through the town itself and met some of the locals.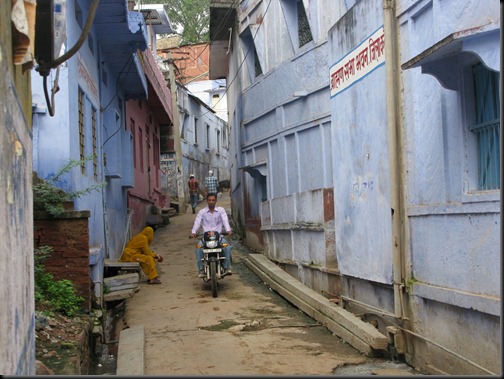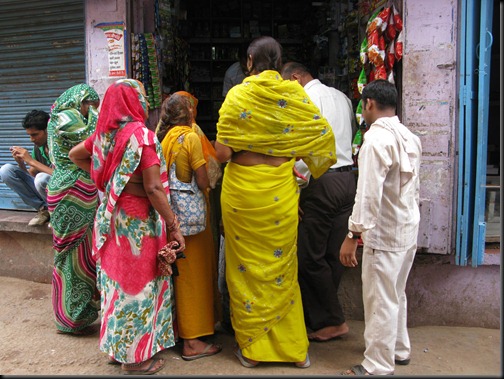 A monkey among the pigeons.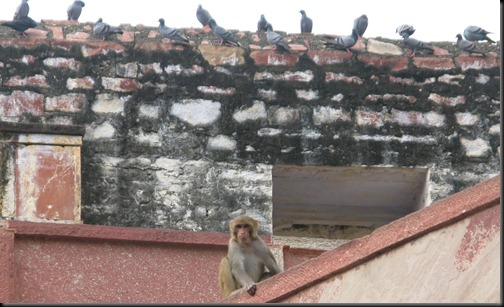 Then it was on to Jaipur, known as the Pink City.  When Prince Albert visited they painted the buildings orange. Well they are supposed to be pink, but they look orange.
The Hawa Mahal, is known as the Palace of the Winds.  It was built with lots of windows so that the concubines could see what was going on outside.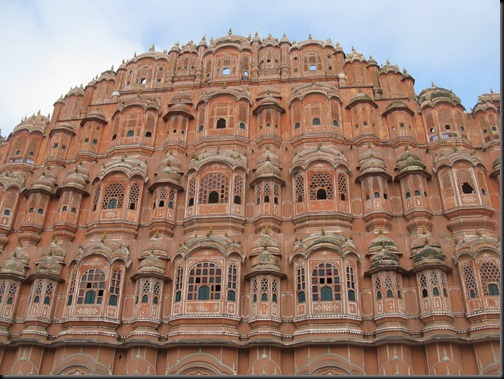 Jaipur's Amber fort.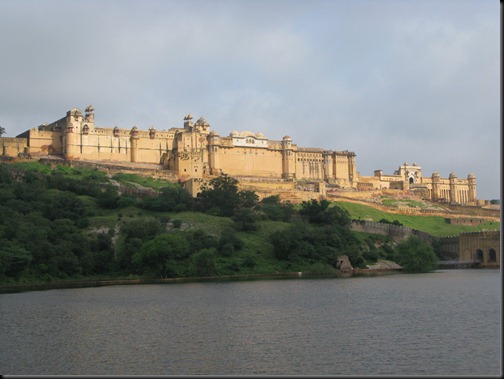 Because just thinking about turbans makes me hungry.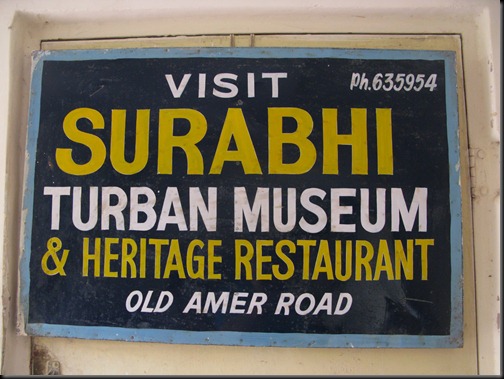 They are going to have to work harder to sell me on the delights of Rajasthani cuisine.

Jaipur City Palace