Last year I visited Peru, one of my favorite countries.
I stayed in Cusco, city of the Incas.  I had visited Cusco a few times before and had already seen Machu Picchu.  This time I was there for the Peruvian Day of Independence celebrations.  There were lots of different military forces around.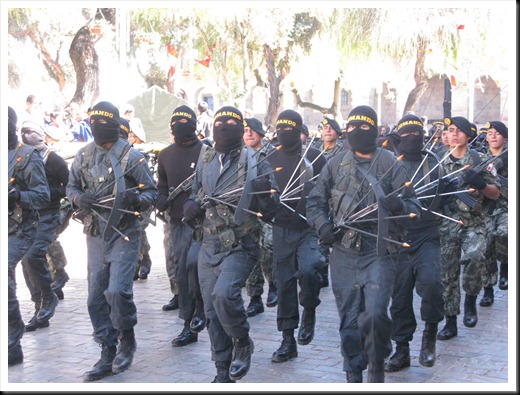 Some of them were tasked with the important task of securing ATMs.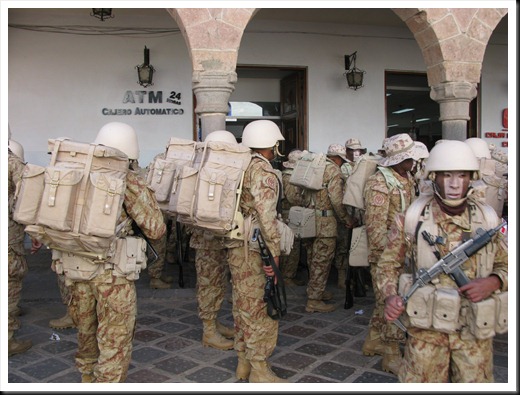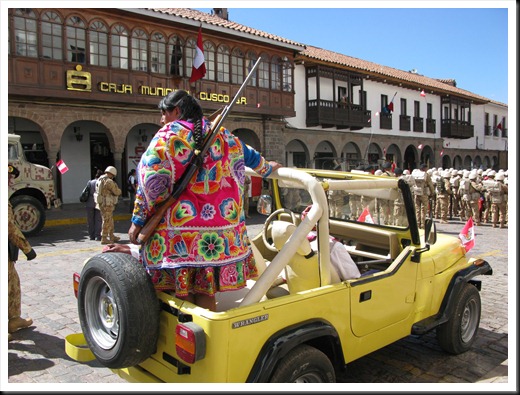 The police cracked down on a potential wookie uprising.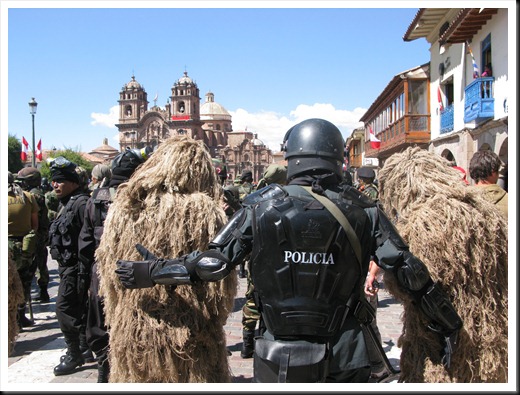 I also visited Arequipa, which is near to Colca Canyon, one of the deepest canyons in the world and a good place to spot Andean condors.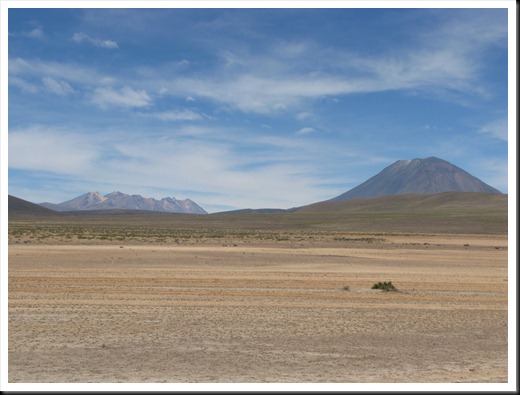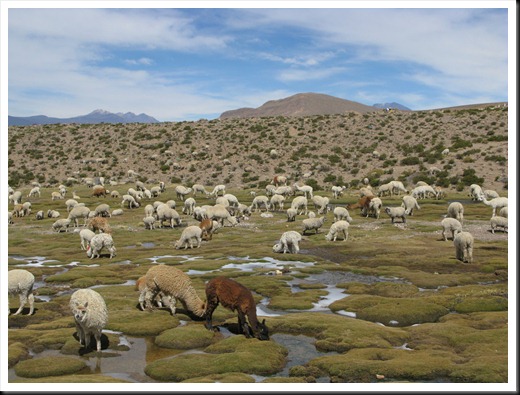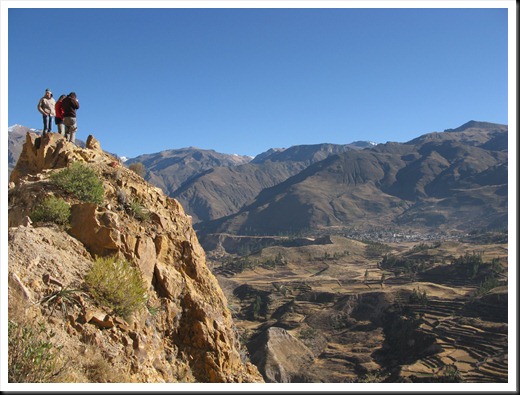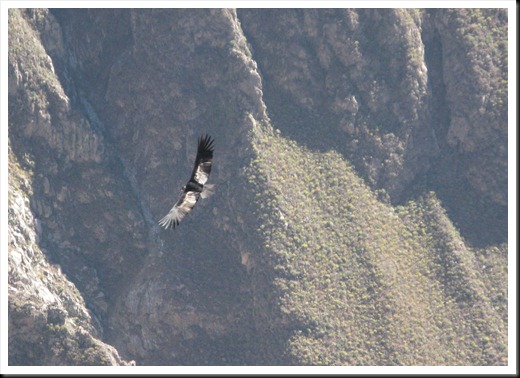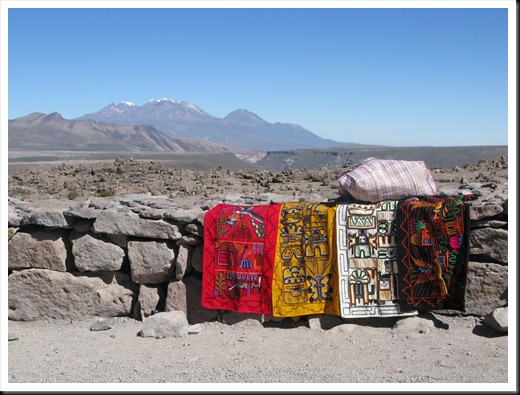 Arequipa is also home to Juanita, the ice maiden, the world's most famous non-Egyptian mummy. The frozen body of a sacrificed Incan girl was found in 1995 after it was dislodged following a volcanic eruption. It is one of the best-preserved pre-Conquest bodies ever found. While he was president, Bill Clinton commented on Juanita, "If I were a single man, I might ask that mummy out. That's a good-looking mummy. That mummy looks better than I do on my worst days, I'm telling you."