I stayed with Australian friends in Abu Dhabi and they showed me some of the more unusual and interesting parts of the emirates.
In terms of land, Abu Dhabi makes up almost 90% of the Emirates, and has by far the most oil.  Dubai got more international attention by using Emirates Airlines as a hub to attract more international tourists and by building gigantic hotels.  But then the global financial crisis hit and the money ran out.  There are abandoned construction projects all around the outskirts of Dubai, which has fallen on hard times.
Abu Dhabi doesn't want to be outdone and they set up Etihad, built some gigantic hotels of their own and are embarking on a series of new building projects, such as a new Guggenheim and other museums.
The Emirates Palace has a vending machine catering for all your gold purchasing needs.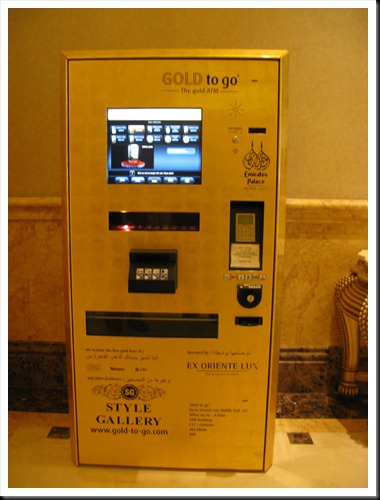 The Sheikh Zayed Grand Mosque is an amazing building.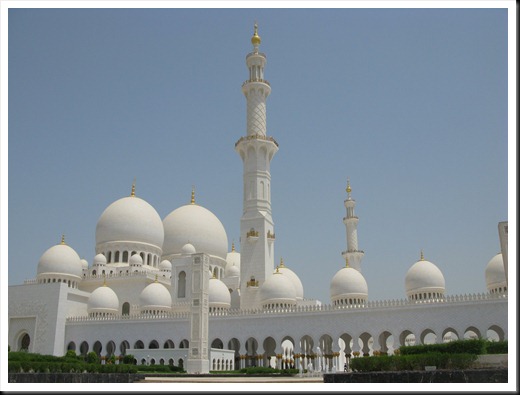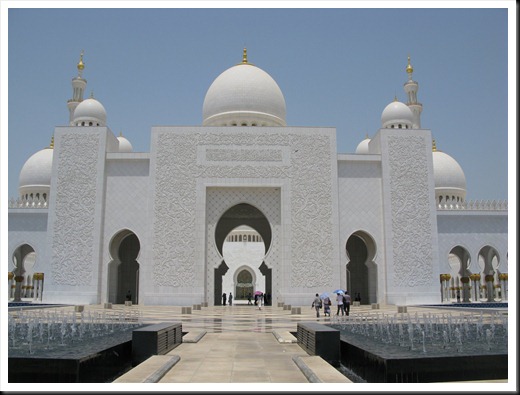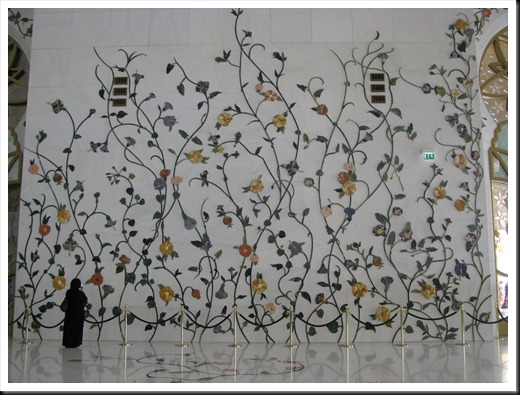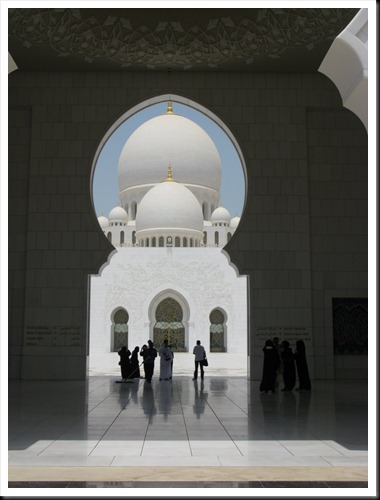 Enough pork products to satisfy even Homer Simpson wait behind these supermarket doors.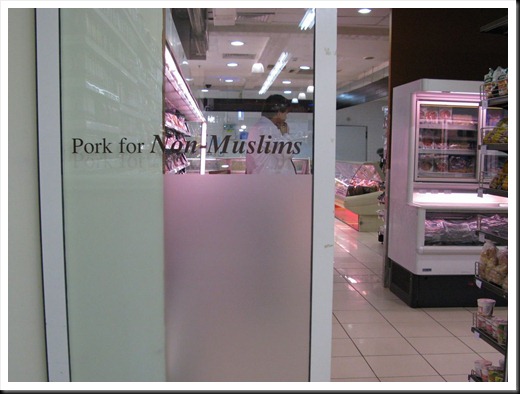 The most interesting tourist attraction in the UAE is not very well known and is difficult to visit.  The Emirates National Auto Museum doesn't sound like a particularly interesting place to visit, but in fact it is one of the strangest places I've ever been.
Sheikh Hamad bin Hamdan Al Nahyan (also known as The Rainbow Sheikh) is a member of the Emirates royal family.  He has billions of dollars and has collected over 200 cars.  He built a gigantic fibreglass pyramid in the middle of the desert to house them.  The opening hours of the museum are extremely erratic and of around the dozen or so times my friend had visited, it had only been open once.  I was lucky enough to get a chance to go inside.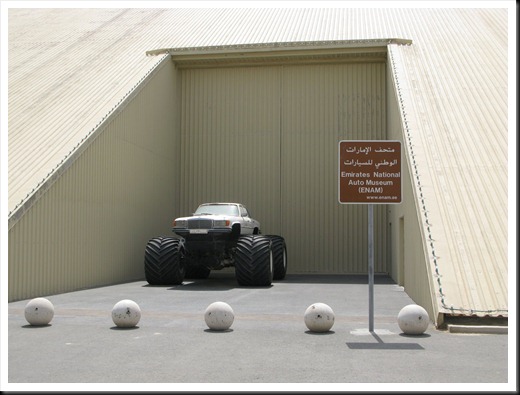 There are lots of ordinary cars, some very tacky cars, and the largest car in the world – a Dodge Power Wagon, eight times the size of the original.  It is simply enormous.  We could walk through the car which has a staircase and different levels.  There are four bedrooms, a kitchen and a bathroom.  They all decorated in a very tatty style.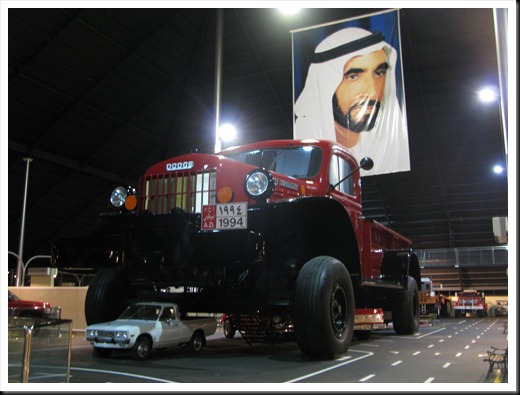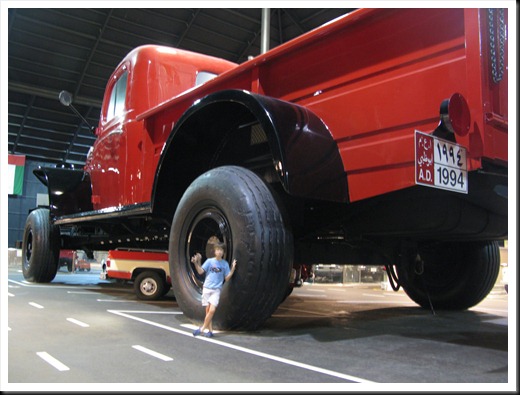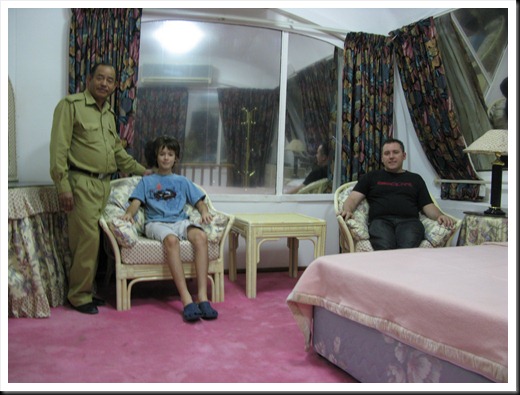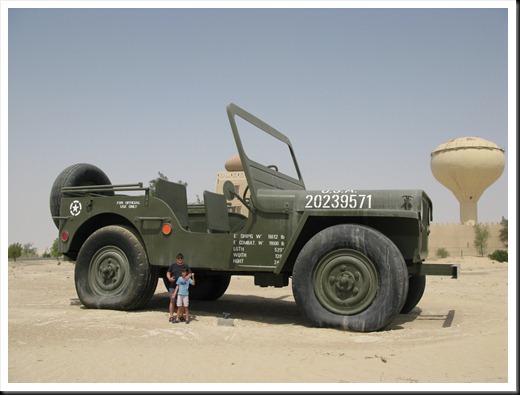 The Sheikh even had his name (Hamad) written in kilometer-high letters on his private island so it appears on Google maps.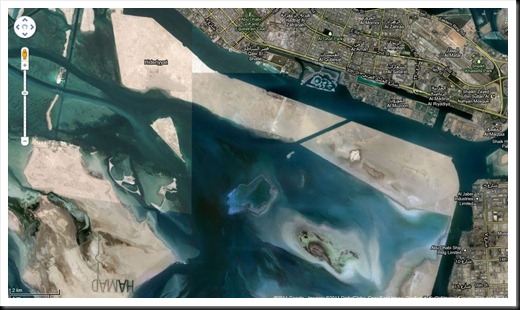 There's a video interview with the Rainbow Sheikh himself and a tour inside the car.