Drabblecast are going to do an audio version of my story Hokkaido Green.
Jerel Dye has created an absolutely beautiful piece of art to accompany the story.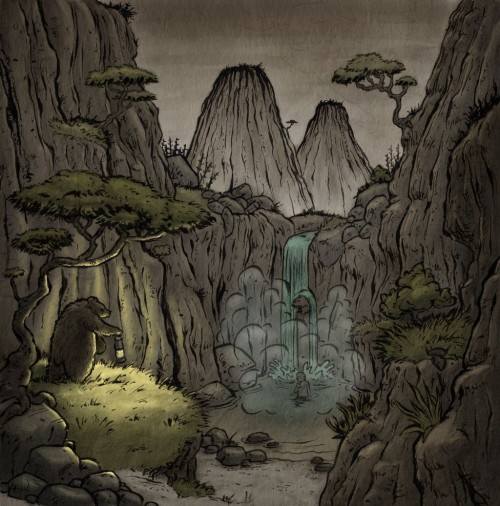 On his blog, Jerel describes the process he used to create the image:
I wanted to pay tribute to the artistic tradition in which the story is based, Japan. Some may know that I mostly use Sumi-e ink in my drawings, this is more based on the qualities that the ink has, and not so much on tradition. (I actually use an ink well, not the stick that it traditionally comes in) Sumi-e ink has a wonderful liquidity, never gums up, and smells like earth in a light summer rain (it's made from soot). But I almost never use the bamboo brush (i've played around with them, but haven't produced much with them), and my work definitely isn't zen like. The true sumi-e tradition is one of calm and a spare hand. The challenge in sumi-e ink painting is to evoke a scene, usually of nature, with the fewest number of marks possible.