2010 was a great year for me.
My most successful as a writer.  My short fiction:
Inksucker (Worlds Next Door)
Salary Ninja (Port Iris)
Stone Flowers (Fantasy)
Mr. Nine & the Gentleman Ghost (Weird Tales)
The Rise & Fall of a Fair Dinkum Superhero (2nd Place WorldCon Short Story Competition)
Hokkaido Green (Strange Horizons)
I worked consistently on the novel, but progress has been much slower than I would have liked.
Fantasy published my article on Eastern Europe's Hidden Castles
I met up with lots of Clarion friends and new writing friends at WorldCon in Melbourne in September.
I visited Japan and China again and made it to Battleship Island this time.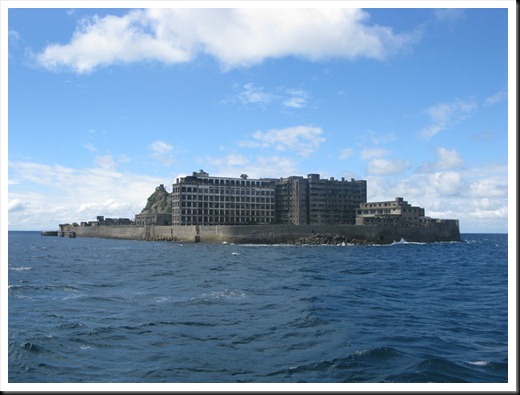 I spent a week in North Korea, arguably the strangest and most interesting country in the world to visit.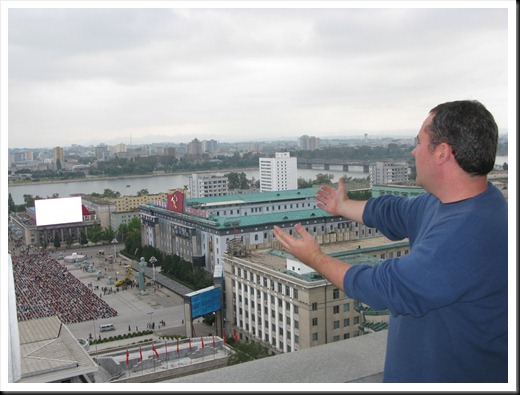 My work at Fire Management was kept busy implementing some of the recommendations of the Victorian Bushfire Royal Commission.  The fire information web site used by the Department of Sustainability was originally designed in 1999 and there is now a four year project underway to update the system.
My brother's partner had a baby boy in March, so now I have two nephews.
Novels I Enjoyed
Revelation Space (Alastair Reynolds).  Epic space opera at its best.
The City & the City (China Mieville). One of the most interesting settings I've encountered in a novel.
Death Most Definite (Trent Jamieson).  Dead people run amok in Brisbane.
Earth Ascendant (Sean Williams). Space opera is hard to beat.
Non-Fiction
I read a few North Korean related books in preparation for my trip.  Pyongyang (Guy Delisle) captures the absurdity of life in North Korea, while Nothing to Envy (Barbara Demick) details the human tragedy and The Aquariums of Pyongyang (Kang Chol-Hwan) reveals what it is like to be sent to a re-education camp at the age of nine.
Not non-fiction, but not novels either – xkcd: volume 0 (Randall Munroe) and The Society of Sinister Simians (Chet Phillips) were both a lot of fun.
The Possessed: Adventures With Russian Books and the People Who Read Them (Elif Batuman) was packed with fascinating details.  As was Alex's Adventures in Numberland (Alex Bello), The Drunkard's Walk : How Randomness Rules our Lives (Leonard Mlodinow) and The Code Book (Simon Singh).
I brushed up on my war history: Travels in Atomic Sunshine : Australia and the occupation of Japan (Robin Gerster), The Bone Man of Kokoda : The Extraordinary Story of Kokichi Nishimura and the Kokoda Track (Charles Happell) and Shockwave: The Countdown to Hiroshima (Stephen Walker).
The Lost City of Z: A Tale of Deadly Obsession in the Amazon (David Grann) is hard to beat for a tale of adventure.
The book I enjoyed the most was The Big Short: Inside the Doomsday Machine (Michael Lewis).  I don't have any particular interest in economics, but the story behind some of the people involved with the subprime fiasco is fascinating.
He saw himself as a crusader, a champion of the underdog, an enemy of sinister authority.  He saw himself, roughly speaking, as Spider-Man.  He was perfectly aware of how absurd it sounded when, for instance, his wife told people, "My husband thinks he and Spider-Man are living the same life." Eisman didn't go around telling strangers about the shocking number of parallels between himself and Peter Parker – when they had gone to college, what they had studied, when they'd married, and on and on – or that, by the time he was in law school, he was picking up the latest Spider-Man comic half expecting to discover in it the next turn his life would take.
Films
The Ghost Writer, Kick-Ass, The Secret in Their Eyes, Thirst, Toy Story 3, Chasing Ghosts.
My two favorite films were Okuribito (Departures) and Up in the Air.
TV
Two of my favorite shows continued strong seasons: Dexter and Peep Show (far funnier than  other geek humor shows like Big Bang Theory or IT Crowd) and I discovered three shows I thought were fantastic:The Inbetweeners, Breaking Bad and Archer.
World News
The most interesting news story of the year was of course Wikileaks and the whole Julian Assange scandal.  Some of the Wikileaks cables were pure comedy gold:
Kim Jong-il, the ailing dictator of North Korea fared no better, with diplomats quoting sources who described him variously as a "flabby old chap" and someone who had suffered "physical and psychological trauma" as a result of his stroke.
In late 2008 the Moscow embassy wired back about the relationship between Russia's president, Dmitry Medvedev and the prime minister, Vladimir Putin, remarking that Medvedev, officially the senior partner, "plays Robin to Putin's Batman".
The cable also says Col Gaddafi "relies heavily" on his Ukrainian nurse, described as a "voluptuous blonde", and speculates that the two are involved in a romantic relationship.
The diplomats also took notes on the lifestyles of the leadership, including that of long-standing President Nursultan Nazarbayev, and their close relationships with Kazakh oligarchs, at one point observing that former defence minister Daniyal Akhmetov "appears to enjoy loosening up in 'homo sovieticus' style – i.e. drinking oneself into a stupor".
Gurbanguly Berdimuhamedov. A former dentist, in 2007 Berdimuhamedov had the honor of taking over the presidency from Saparmurat Niyazov, the eccentric authoritarian leader who renamed the months of the year after members of his family and built a giant gold statue of himself that automatically turned to face the sun. Berdimuhamedov isn't quite that colorful, but he does have his quirks.
According to diplomatic cables, he's apparently a neat-freak who requires that men who work with him have creases in their pants. The cables also report that "Berdimuhamedov does not like people who are smarter than he is. Since he's not a very bright guy… he is suspicious of a lot of people." In one particularly bizarre episode, Berdimuhamedov feared that he was the target of an assassination attempt when a cat ran in front of his car, leading to the firing of a local military commander. No word on whether the cat survived.
Quotes From 2010
なんで一段一段なんだろう (nan de ichidan ichidan nan darou – Why only one step at a time?)
Japanese skier Aiko Uemura came 7th at the Winter Olympics in 1998.  In 2002 she came 6th.  In 2006 she came 5th.  At the 2010 Vancouver Olympics she came 4th.
A lot of people say, 'I would rather have a heart attack at the height of sexual passion'. I think I would prefer to be killed by a bookcase.
– Tom Stoppard, on the ideal way to die.