We visited an orphanage when I was in North Korea.
We had been told beforehand we would be visiting and brought along pencils and pens as presents for the children.
The orphanage that is shown to foreigners is presumably a lot better than other orphanages in the country.  This orphanage receives donations from the Red Cross and on the outside the building reminded me of a Japanese kindergarten.  The children all looked well enough and put on a performance for us.
Outside the orphanage there was a colorful mural depicting animals at play.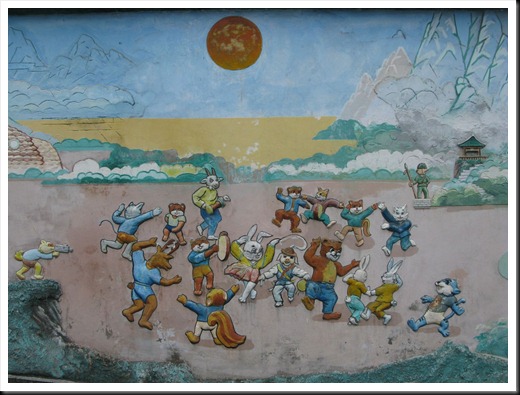 But if you look closer, what is the animal (fox?) on the left doing?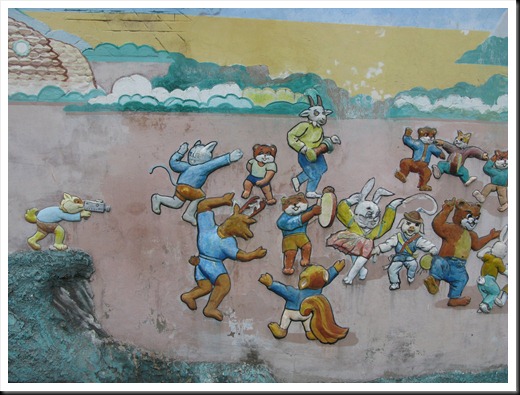 That's right.  He's videotaping.  Everyone is watched in North Korea.