From Toyko I did a couple of day trips.  I visited Washinomiya Shrine in Saitama.
It became a popular place to visit after the anime series Lucky Star featured characters who worked at the shrine.
I talked to some of the shrine workers when I visited.  They had decorated their car with stickers from the TV series.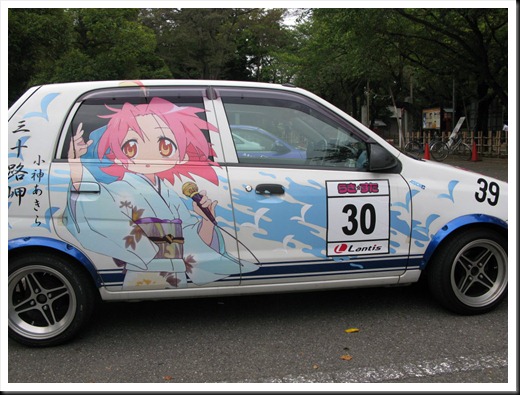 People also decorate the shrine's prayer plaques with anime characters.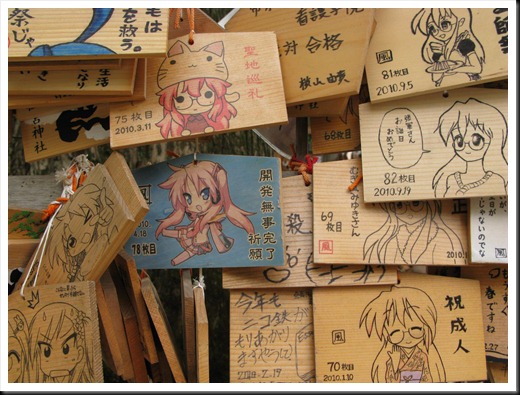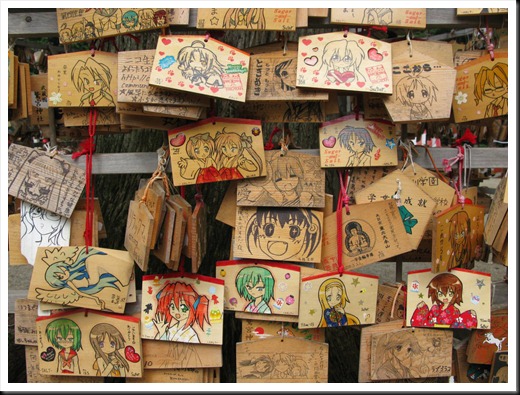 I also visited Hakone, which has a nice lake and hot springs.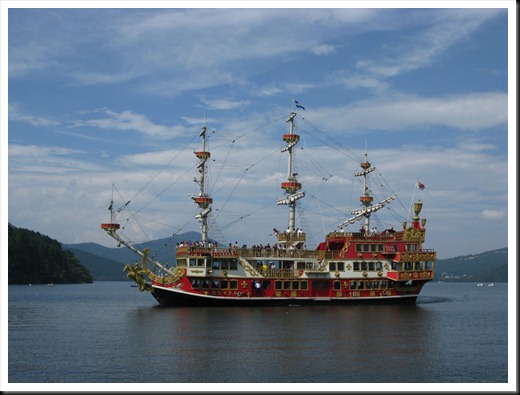 Sometimes there is a good view of Mt. Fuji, but it was hidden behind the clouds when I visited.
Part of the old Tokaido Road (the Edo period highway linking Tokyo and Kyoto) is preserved and you can walk along it.