I arrived in Japan a couple of weeks ago.  I visited friends in Osaka and then went out to Kanazawa.
It has one of Japan's most famous gardens – Kenrokuen.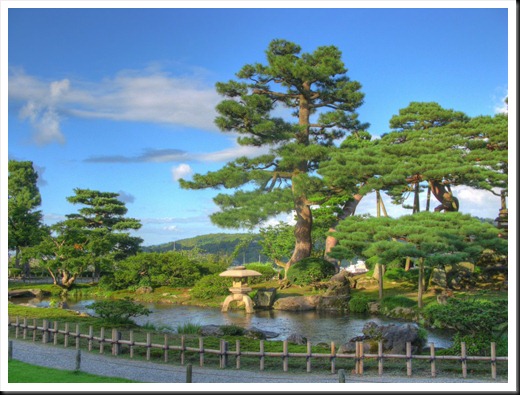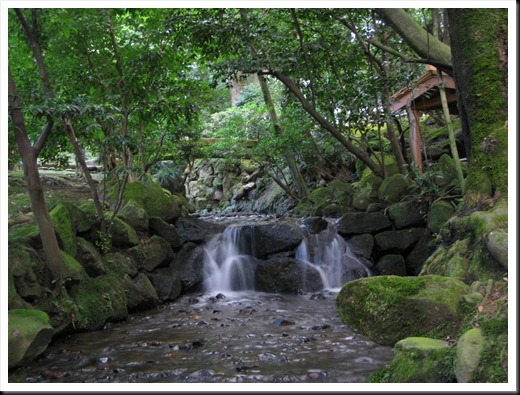 Then I stayed overnight in Shirakawa-Go in Gifu Prefecture.  The village is a world heritage site and has lots of old traditional thatched roof houses.  Some of the old houses are now minshuku (a kind of Japanese hotel).  The one I stayed in was very picturesque.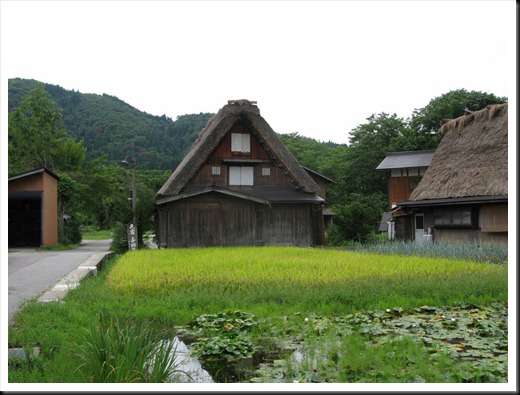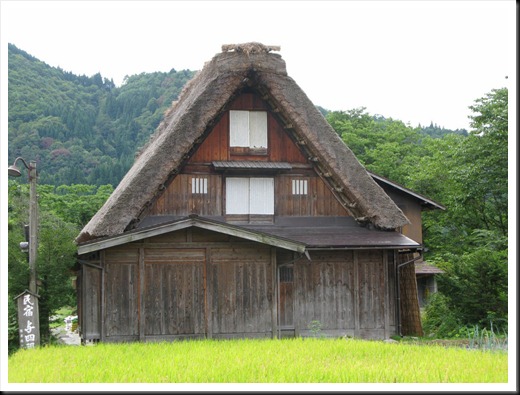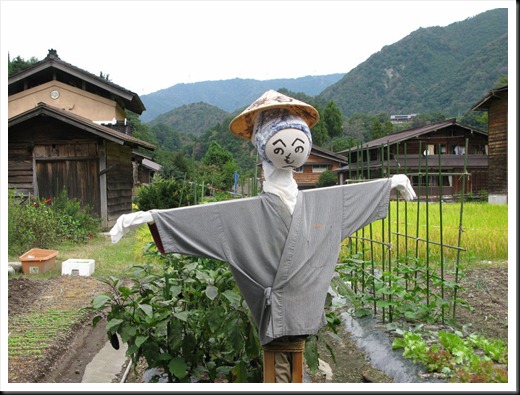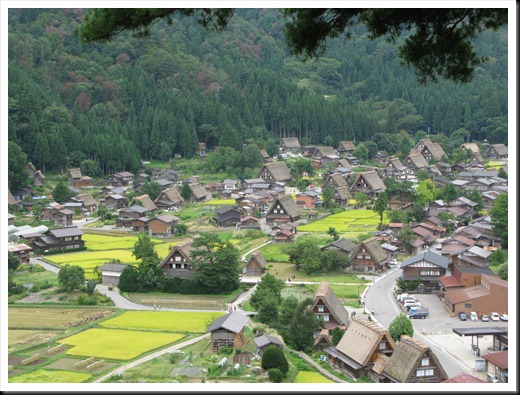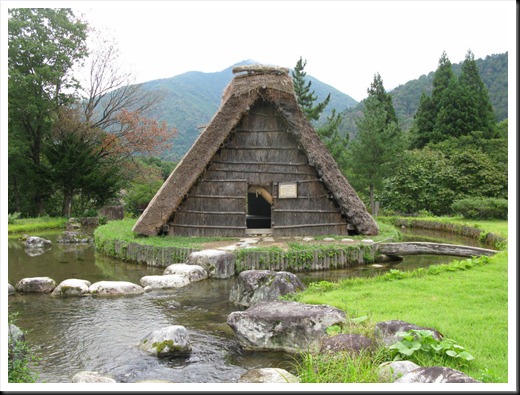 The minshuku provided me with dinner and breakfast.  Part of the appeal of the traditional meals is how beautifully they are presented.  This was breakfast.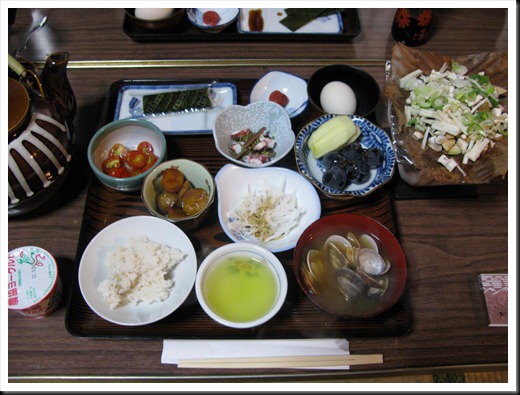 Then I visited Takayama, which has a preserved old town, with lots of old houses.  Takayama is also known for sarubobo good luck charms.  Sarubobo literally means baby monkey and the dolls are traditionally faceless.