After Moldova, I took the bus to Suceava in the north of Romania.
The northeast of Romania is known as Moldavia and is still a rural area where you can see lots of horses and buggies on the road.  The area is also home to painted monasteries that have beautiful frescos.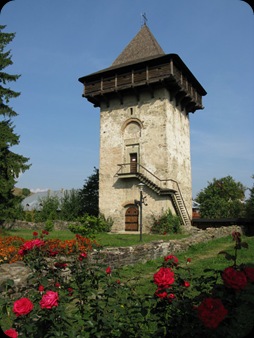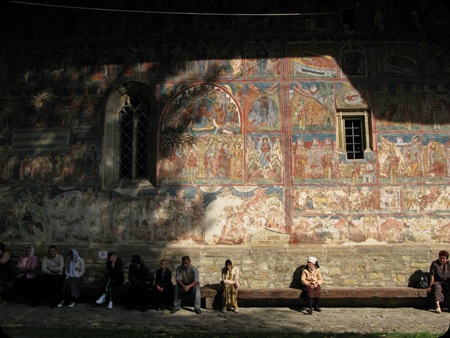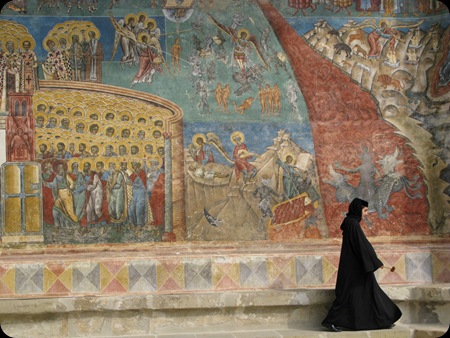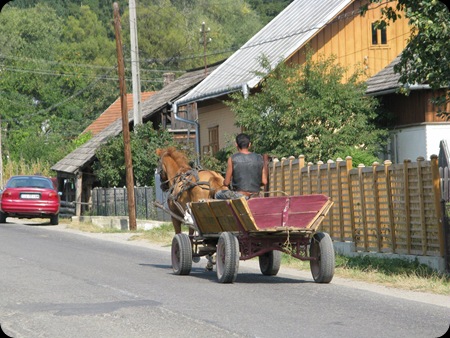 Then I travelled to Transylvania, a region in central Romania.  I stayed in the town of Brasov and visited some of the towns and sights around the area.
Bram Stoker based the character of Dracula on a historical figure, Vlad Tepes, a Wallachian noble who fought against the Turks.  Vlad was born in Transylvania and was called Vlad the Impaler because of his habit of impaling his enemies on stakes.  He father belonged to the Order of the Dragon (Dracul) and Vlad became known as Dracula (son of the dragon).
Brasov has one of the narrowest streets in Europe.  Nowhere to hide if the vampires come after you.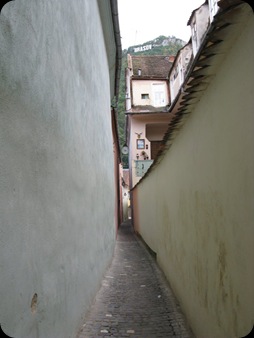 I visited Peles Castle, the summer residence of the Romanian royal family.  I had never heard of it before, but it is one of the most impressive palaces I've ever been to.  A lot of the European palaces (Versailles, the Hermitage, Vienna's Schonbrunn, Madrid's Royal Palace) have rooms covered in gold leaf, which initially seems impressive but starts to look a bit gaudy after you've seen a few.  Peles Castle is decorated in wood and seems like somewhere you'd rather live than the other palaces.  There are elaborate carvings, displays of weapons and armour and a library with a secret passage.
Unfortunately it was very expensive to get a photo permit (about 5 times the cost of an entrance ticket), so I didn't take any photos inside.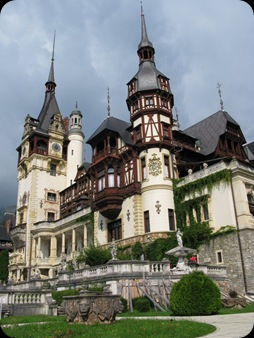 Bran Castle is called the Dracula castle, but in reality has little to do with him.  (He might have visited there, but he didn't live there).  Someone decided to cash in on the popularity of the Dracula story.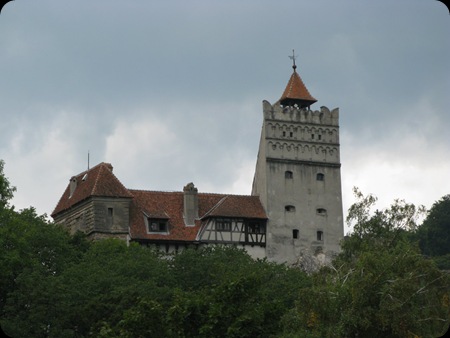 Sighisoara is the city where Dracula was born.  It's a really nice city with an old citadel.  I visited the house where Dracula was born.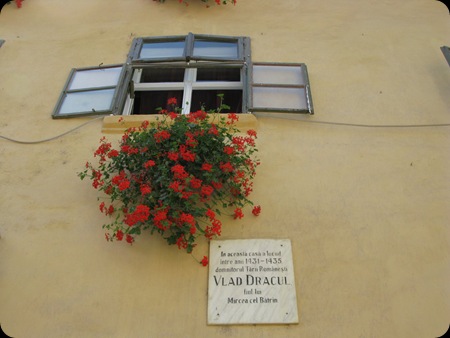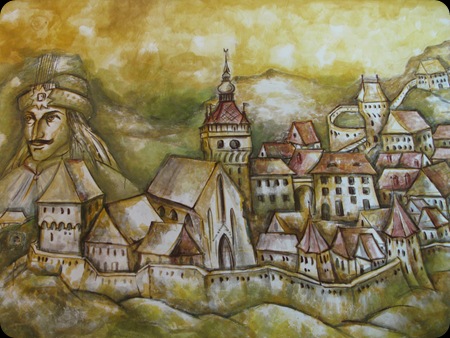 The house has been turned into a tourist restaurant.  I had a meal with a hollowed out loaf of bread filled with soup.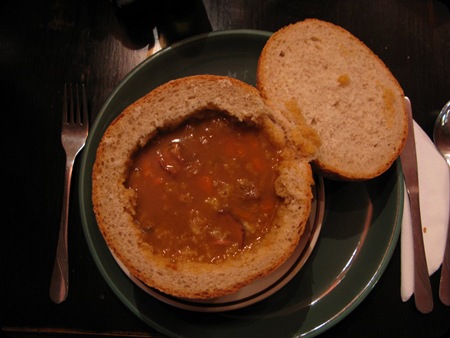 The main course was a steak and schnitzel skewered on a little wooden stake and covered in tomato sauce.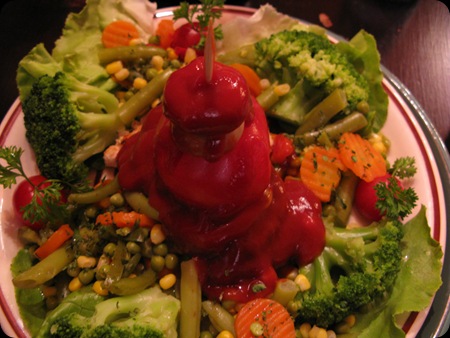 After Transylvania, I visited Bucharest, the Romanian capital.  A lot of people don't like Bucharest, but I had a fun stay there and visited some nice restaurants.
Vampires aren't the most dangerous things in Romania these days.  Dogs are popular in Romania and can be found everywhere – even in mountainside castles.  Bucharest has a bad problem with stray dogs and a couple of years ago, a Japanese man died after being bitten by a stray dog.  Fortunately I avoided any conflicts with vampire dogs.