From Latvia I took the bus to Vilnius, the capital of Lithuania.
Like Tallinn, Vilnius' old city is a World Heritage site and has lots of grand buildings and old streets.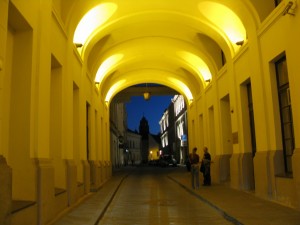 Vilnius also has an interesting neighborhood called Uzupis, a self-proclaimed independent artists' community.  They have their own constitution, which includes:
Everyone has the right to die, but this is not an obligation.
Everyone has the right to be idle.
A dog has the right to be a dog.
A cat is not obliged to love its owner, but must help in time of need.
Everyone has the right to be happy.
Everyone has the right to be unhappy.
Do not defeat.
Do not fight back.
Do not surrender.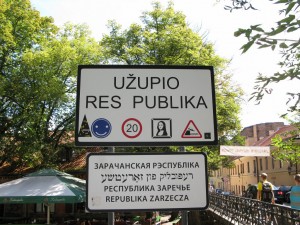 There is a lot of interesting artwork in the neighborhood, as well as around Vilnius.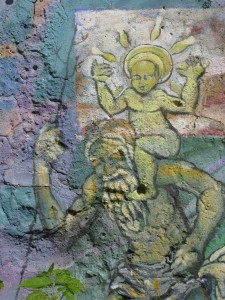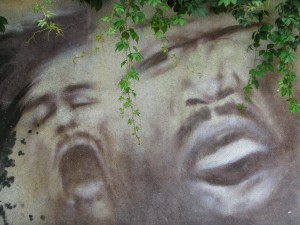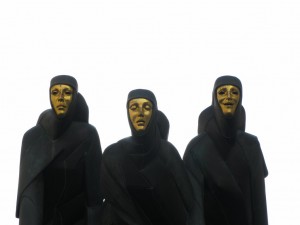 The Frank Zappa memorial.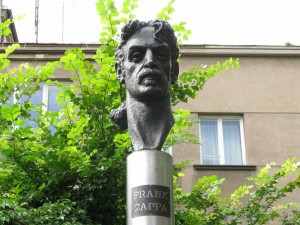 Vilnius used to have such a large Jewish population that it was known as the Jerusalem of the North.  There were more than 100 synagogues, but now there is only one remaining.  Almost all of the Jews living in Vilnius died or fled during World War 2.
I visited the Chiune Sugihara museum in Kaunas.  Lots of Jewish people tried to flee Soviet-controlled Lithuania before the Nazis arrived.  The Soviets would let them leave if they had visas for another country.  These were very difficult to get.
Chiune Sugihara was the Japanese vice-consul in Lithuania.  He asked Tokyo several times for permission to grant visas to Jewish people, but didn't receive any response.
So he went ahead anyway and issued several thousand visas.  It's estimated that he saved at least 6000 lives.
After the war he was dismissed from his post by the Japanese government.  For years he remained virtually unknown, until one of the survivors tracked him down.  Sugihara was eventually pronounced as a righteous person by the government of Israel and he and his descendants were granted perpetual Israeli citizenship.
When asked years later why he had acted without permission, he replied:
"You want to know about my motivation, don't you? Well. It is the kind of sentiments anyone would have when he actually sees refugees face to face, begging with tears in their eyes. He cannot just help but sympathize with them. Among the refugees were the elderly and women. They were so desperate that they went so far as to kiss my shoes… People in Tokyo were not united. I felt it silly to deal with them. So, I made up my mind not to wait for their reply. I knew that somebody would surely complain about me in the future. But, I myself thought this would be the right thing to do. There is nothing wrong in saving many people's lives."

I also visited a small museum that claims to be the only museum in the world devoted to the devil.
There were lots of statues and paintings of the devil, including a map of Lithuania with Devil Stalin chasing Devil Hitler across it.  Unfortunately you couldn't take photos inside.
Vilnius' Museum of Genocide Victims doesn't have anything to do with the Jewish holocaust, it's about the Soviet occupation of Lithuania.  It's more commonly referred to as the KGB museum as it's housed in the former KGB headquarters.  You can visit the interrogation cells and execution chambers.  It's a sad place with an awful history.  After the end of the war, Lithuanian partisans (the forest brothers) continued to fight the Russians for almost 10 years.
I went for a day trip to Trakai, Lithuania's medieval capital.  There is a really nice island castle.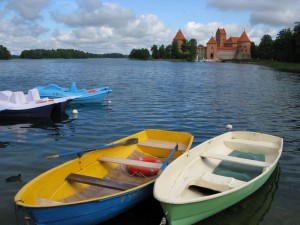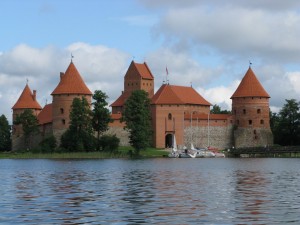 Have fun,
Aidan