I took a bus from Tallinn to Riga, the capital of Latvia.
Riga has a nice old town, (not nearly as picturesque as Tallinn's though).
It's known for its Art Nouveau architecture and there are some interesting buildings in the city.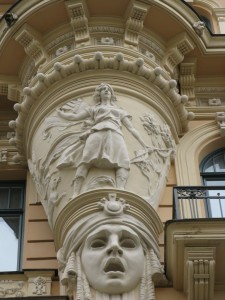 There are some quirky statues, sculptures and murals around the city.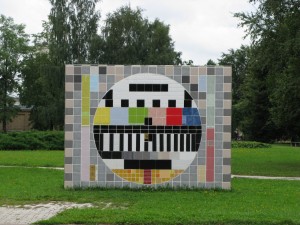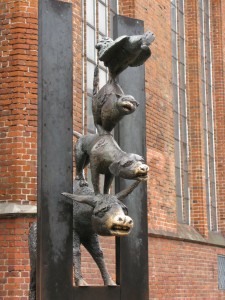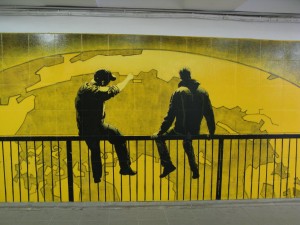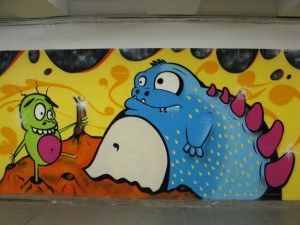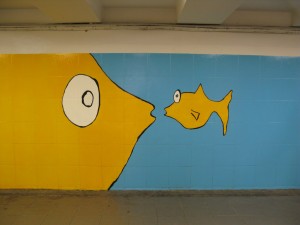 There were some fireworks on one night while I was there.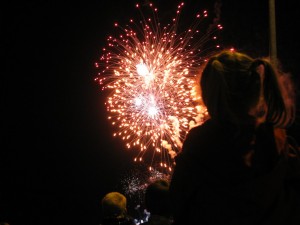 In recent years (after joining the EU and the rise in popularity of budget flights to Eastern Euruope) Riga has acquired a really bad reputation for being overrun with British stag parties.
Latvian soldiers on patrol.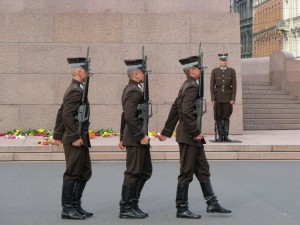 Latvia also holds the record for recording one of the drunkest people in the world.  A homeless man was found with a BAC of 7.22%. He survived. Before that it was generally believed that 4% was a lethal level.
Have fun,
Aidan