I took the train from St. Petersburg to Helsinki. It was nice to be back in a country where most people speak English. In five weeks of travelling around China, Mongolia and Russia and visiting their major cities and tourist sites, I only ever saw one tourist office.
In Helsinki there were tourist office staff waiting to meet the train and handing out free maps. And within a five minute walk of the main station I encountered three different tourist offices.
There are some nice public squares and buildings in Helsinki.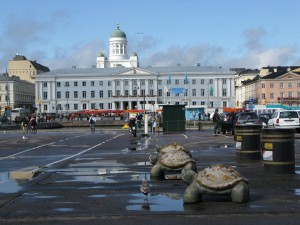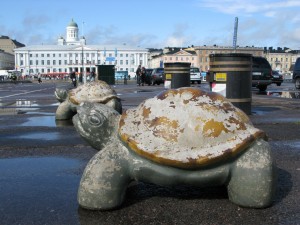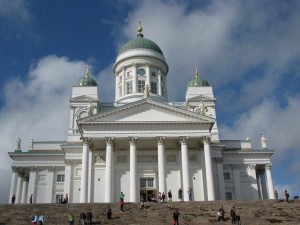 Essential advice for surviving in Helsinki.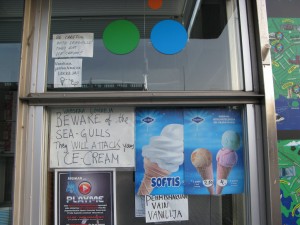 I stayed at a youth hostel on Suomenlinna, an old island fortress that is a world heritage site. There isn't a lot to see there, but it's a nice place to walk around.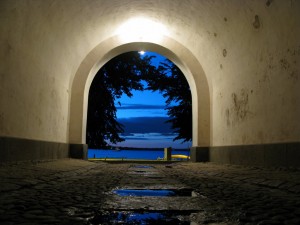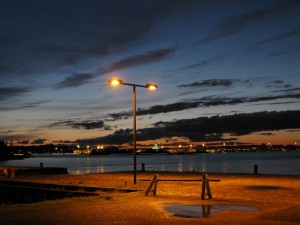 I went to Kotiharjun Sauna, which is Helsinki's last totally wood-heated public sauna. There were lots of Finnish men in towels sitting around in front of the sauna drinking beer. Inside the changing room, people were playing chess and other games. The sauna itself was the hottest I've ever been to. When I sat on the top bench (the hottest part of the room) my lips felt as though they were on fire and my fingers hurt when I touched my head because my hair was so hot. It was much nicer on the lower benches.
The sauna has a web site and it keeps track of the sauna's temperature. I'm not sure how hot it was when I was there, but sometimes the sauna is over 100 degrees celsius!
Have fun,
Aidan
A Finnish folk song mixed with Japanese animation.